Vampire Weekend: Vampire Picks For The Weekend of October 11th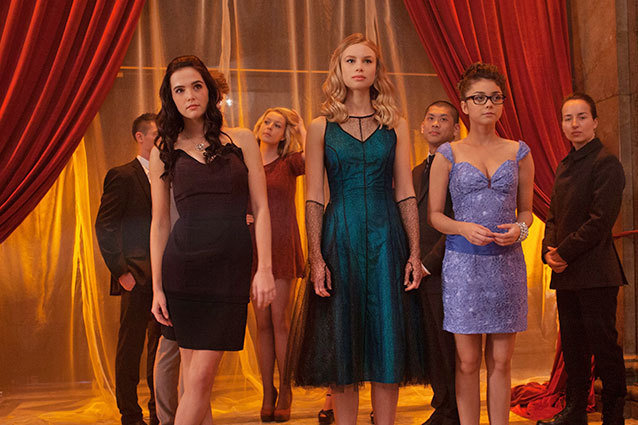 BLOOD SISTERS LTD
Vampire 101: Class is in Session
If you can't catch Zoey Deutch, Lucy Fry, Sami Gayle and Dominic Sherwood from Vampire Academy at their Comic Con panel in New York on October 11 at 11AM ET, fear not: MTV will be featuring interviews and set visits online. Unless you've been locked in a coffin, you already know the movie version of Richelle Mead's Vampire Academy  is slated to open on Valentine's Day, 2014. The tale follows vampire/human hybrid Rose Hathaway and her classmates through the intricacies of Romanian vamp escoterica. It's like Buffy, but way more sophisticated. It is, after all, a boarding school.
For Vampires with Taste
If you're on the West Coast, why not duck out for a romantic evening at The Vampire Lounge and Tasting Room? There are some whites —for you wimps — but the reds are worth sharpening your teeth for. You will definitely make an impression on your date.
Three's the Charm
But if you're stuck any place in between, Encore has scheduled a mini vamp triple-header on Saturday Oct. 12: Van Helsing airs at 5:45 PM ET, Blade at 8 PM ET, and the crown jewel in that franchise, Blade: Trinity, airs at at 10 PM ET. Van Helsing is fine to watch while you're making dinner, but the coolest is definitely the last one. It's funny, imaginative and sick, and has something compelling the other two don't: Ryan Reynolds hotness.