Victoria Justice & 'Fun Size' Stars Talk Toilet Fishing and Other Embarrassing Moments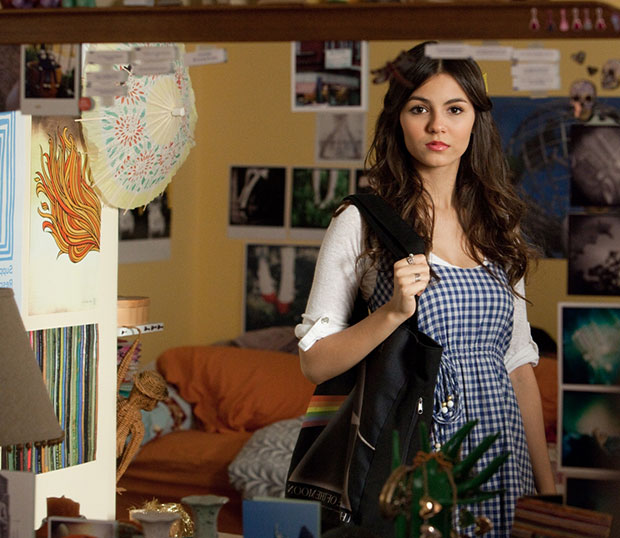 The most red-faced moments a teenager has to endure are rarely the ones portrayed on-screen — just ask the cast of the upcoming Nickelodeon movie Fun Size. Teenage show drama series mastermind Josh Schwartz — better known for creating Gossip Girl and The O.C. — captured All Hallows Eve gone wrong for his directorial debut.
The story is centered on Wren (Victoria Justice) whose plans on Halloween get ruined when she gets stuck babysitting her annoying little brother Albert (Jackson Nicoll), who she loses in the amidst of trick-or-treating. Alongside her best friend April (Jane Levy), and with the aide of two nerds, Wren goes on an adventure-filled search before her mom (Chelsea Handler) finds out he's M.I.A.
Hollywood.com recently sat down with the Fun Size stars Victoria Justice, Jackson Nicoll, Thomas Mann, Osric Chau and director Josh Schwartz to discuss their thoughts on the holiday and growing up with their real-life siblings — which even included getting the better candy-trading deal.
"I was really about how much candy can I score, and then how can I convince my brother how this particular candy – Payday, let's say – was worth trading for three Almond Joys," Schwartz recalled of his Halloween memories. "It was really about ripping off my brother at the end of the day."
Treat yourself to this family-friendly treat when Fun Size hits theaters Friday, October 26. Check out the interviews below:
[Photo Credit: Paramount Pictures]
More:
'The Adventures in Babysitting' Model: Why 'Fun Size' Gets It Right While Others Have Failed
Victoria Justice in 'Fun Size': The Next Tween Breakout? — TRAILER
An Interview with 'Suburgatory' and 'Fun Size' Star Jane Levy
From Our Partners: