Viewers Will Get First Glimpse at 'The Hunger Games' at MTV Video Music Awards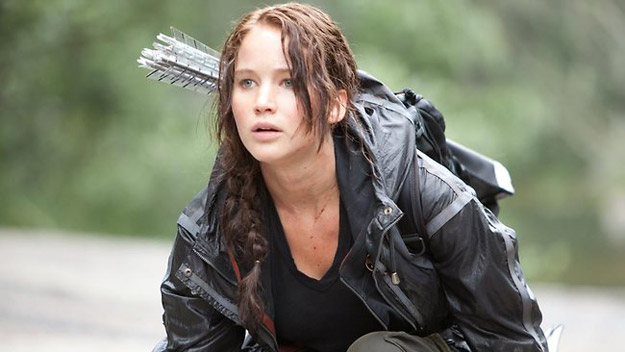 One of the most anticipated upcoming films is The Hunger Games—in part due to the mammoth popularity of the derivative book series, and in part due to the onscreen appeal of stars Jennifer Lawrence (who dominated Winter's Bone), Liam Hemsworth, Josh Hutcherson and Elizabeth Banks. Although the release date is set for March 2012, fans will get an earlier glimpse of the film in the 2011 MTV Video Music Awards, which will offer a sneak peak.
Lawrence herself, who plays protagonist Katniss Everdeen, will introduce the clip, depicting the apocalyptic dystopia of Panem wherein children are pitted against one another in fights to the death. The Video Music Awards will broadcast on Sunday, August 28 at 9 p.m. ET from the Nokia Theater in Los Angeles.
Although this will be the first footage seen from the film, there was a slew of images released depicting the stars in action and the movie's animated logo.
Other highlights of this year's award show will include performers Lady Gaga (who will open the show), Lil Wayne, Pitbull, Bruno Mars and Adele. And Niki Minaj, Drake, Seth Rogen, Taylor Lautner, Selena Gomez and Kim Kardashian are among other guests to appear. Slated to appear.
Source: MTV