Vin Diesel Reveals New 'Chronicles of Riddick 2' Pics
Who needs a publicist when you've got Vin Diesel? The Fast Five star has been a marketing machine on his latest project, the sequel to 2004's ill-fated Chronicles of Riddick that hardly anyone saw coming, providing regular updates on the film's production process — from its unexpected greenlighting to its even more unexpected start of shooting — via his Facebook page.
Diesel posted two new Riddick set photos today, the first showcasing his icy gaze, the second his Jeremy Lin-like leaping ability: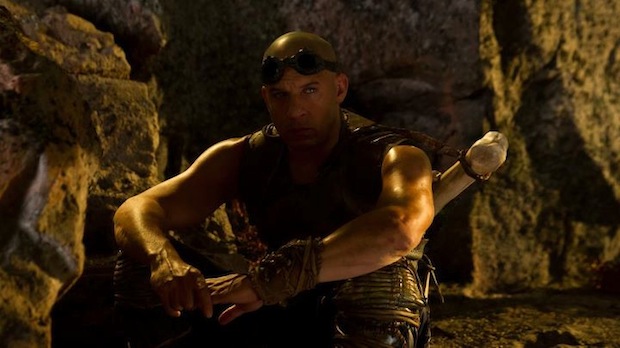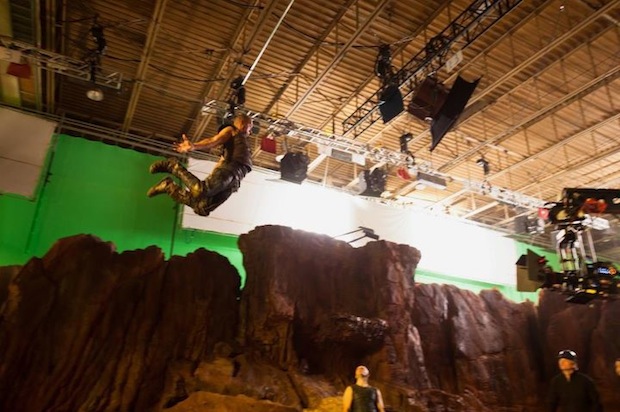 The film is slated to finish shooting in March, after which we can presumably expect exciting photos of Diesel hanging out in the editing suite, followed by some riveting shots of him in the ADR booth.
The Chronicles of Riddick 2 (working title) co-stars Karl Urban, Katee Sackhoff, and ex-WWE wrestler Dave Bautista, and is directed by David Twohy. Look for it in theaters some time in 2013.
Source: Vin Diesel's Facebook Page