Vince Vaughn and Owen Wilson Compete for 'The Internship' — TRAILER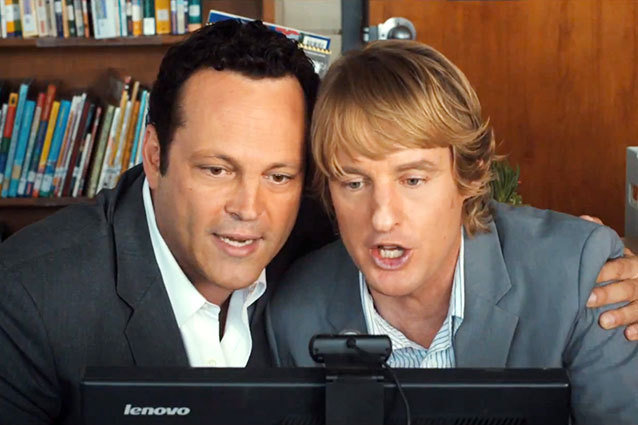 What happens when two older guys try to make it in the younger digital world? A lot of hilarity, if you believe what The Internship trailer is selling.
It's a Wedding Crashers reunion when Vince Vaughn and Owen Wilson team up to compete for a entry-level position at Google in The Internship. Armed only with their age and the "wisdom" that brings, they must mentally fight it out, Hunger Games-style, with a bunch of young, twentysomething geniuses for job… well, not exactly a job but a position that could lead to a job. Hey, in this economy, that's something, right?
Despite not having a handle on the technological or pop cultural world (they can't video chat to save their lives, and don't realize Professor Xavier is a fictional character), Vaughn and Wilson stand by their "go hard or go home" mentality and give it their all.
Watch the trailer below:
With support from comedians ranging from Will Ferrell to Bridesmaids' Rose Byrne (not to mention John Goodman, The Office's BJ Novak, 1600 Penn's Josh Gad, and even Teen Wolf's Dylan O'Brien), The Internship has a good pedigree, at least.
The Internship hits theaters on June 7.
[Photo Credit: 20th Century Fox]
---
From Our Partners:

'SI's 25 Sexiest Swimsuit Covers of All Time (Vh1)

Pregnant Kate Middleton Bikini Pics Spark Palace Anger (Celebuzz)