Waiting For 2016 Could Be A Very Expensive Gamble for 'Batman and Superman'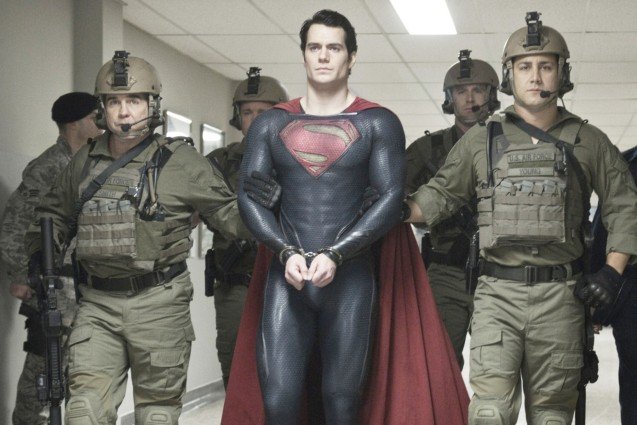 Warner Bros via Everett Collection
There's a saying: Good things come to those who wait. That probably won't apply to the Batman and Superman movie that Warner Bros. and DC just pushed to 2016. There's a very good chance that this would put the franchises even further behind those of their most direct competitor: Marvel and Disney.
Sure, Batman has made a good amount of money in the movie theaters, though the most recent installment was somewhat disappointing. Add the fact that there is a somewhat hasty feel to all of these movies being made to tie into a Justice League of America film, it just feels like DC is forever going to be playing catch-up. This is definitely a marketplace where constantly playing from behind is not good.
If they wait until 2016, there's a very strong chance that Marvel will have managed to get an even stronger foothold in the whole Superhero movie genre, what with Guardians of the Galaxy, Captain America and a likely Hulk movie all on the way, along with something called Avengers 2: Age of Ultron that will probably take over the world.
Henry Cavill did a great job as Superman – and his last movie made over $290 million. The last Dark Knight movie made over $448 million domestically. The Avengers made nearly that alone with ONE MOVIE. There's a pretty good chance that Age of Ultron will just completely obliterate that. Then you have a real wild card: Ben Affleck as Batman. The reception to this announcement was … mixed, to say the least. Many people pointed to his turn as Daredevil as a negative mark in his ledger. Add that he's playing another brooding character with horns and people are ready for this to full-on stink. Affleck has made a good turn lately being a movie director and there are those who wish that he had decided to stay on that side of the camera.
The other possibility is that by the time that 2016 rolls around, comic book movies will have taken a backseat to Star Wars again. Oh yes, Episode VII will have come out and even the Avengers may have fallen by the wayside to the Force. Oh yes! Another Disney project. So, this movie might come out and … nothing. Sure, it'll probably make $100 million, but for such a huge possible blockbuster, that would be nothing short of a disaster.
So, this is a gamble and as with anything with gambling, there is a chance that lightning may strike and this turns out to be the best move. But then again, as is often the case, everything could go wrong and the people involved could all be left stumbling home, having lost a lot of money and wondering what the heck just happened. We'll see the results in two years.