Want to Watch the Final 'Twilight' Red Carpet Live? — VIDEO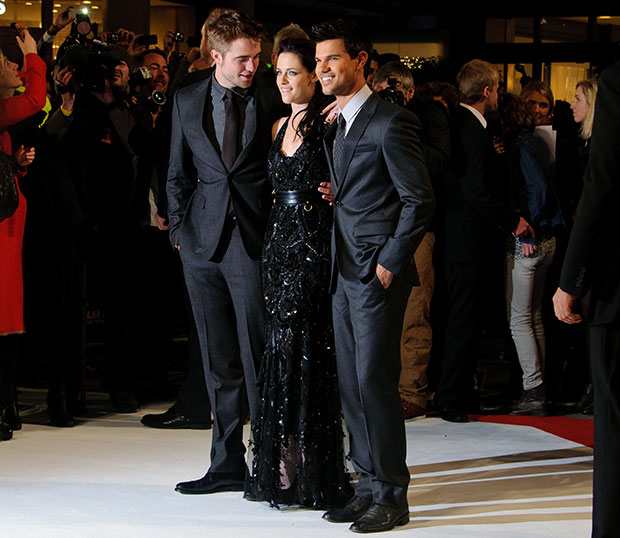 Are you ready, Twilight fans? (Don't worry, I won't call you twihards.) It's the beginning of the end—the vampire/human love story has its big red carpet debut today, signifying the end of the Twilight era. Are you holding up alright? Do you need a hanky? (You probably already have Robert Pattinson-themed tissue paper, I'm sure. Plus ew, hankies.) Looking for any last way to soak in the last remnants of Team Edward vs. Team Jacob before the final credits roll? Why don't you check out the red carpet arrivals then!
Yahoo! Movies has the video and we've got it right here for you! Check it out below and hug that life-size cardboard cutout of Taylor Lautner tight. It'll be OK. You'll get through this as one big, happy, vampire-and-werewolves-obsessed family.
The live coverage isn't just any live coverage. Oh no, teaming up with Lionsgate and Summit Entertainment, the The Twilight Saga – Breaking Dawn Part 2 red carpet will be streamed in HD, and will feature some of the most comprehensive coverage of the red carpet you've ever seen! With four (not one or two or even three! Four!) hosts on two interview platforms (including the talent's first stop at the main stage, and a multi-camera setup across the carpet with 8 cameras, including main stage, arrivals, fashion, bird-s eye view and fan-cam vantage points)! That's a lot of vantages!
The live stream will showcase all of the excitement in real-time, with an opportunity for fans to submit questions for the stars (the hashtag for the event is #BreakingDawnLive).
What will Kristen Stewart wear? Will Dakota Fanning be there? Will we finally know the truth about Kristen and Rob's allegedly rekindled relationship? Will author Stephanie Meyer cry? So many questions! But so many answers lay ahead if you tune in LIVE at 4:30 PM PST (7:30 PM EST) below!
[Photo Credit: WENN.com]
Follow Alicia on Twitter @alicialutes
More:
Want to See 'Twilight: Breaking Dawn – Part 2' Early? Hollywood.com Can Help!
30 of the Craziest, Ugliest, Dumbest Pieces of 'Twilight' Merchandise in the World
New 'Twilight: Breaking Dawn 2' Clip: Kristen Stewart Can't Stop Jumping, Kissing
From Our Partners: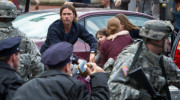 Brad Pitt Fights Zombies, Bad Hair(Moviefone)

Daniel Day-Lewis' Most Insane Movie Makeovers
(Moviefone)