'Warm Bodies' Star Teresa Palmer: Not Your Typical Damsel in Distress — VIDEO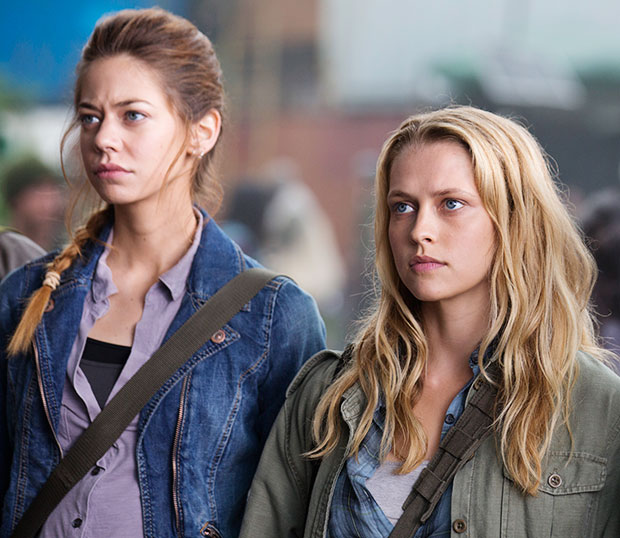 Warm Bodies opened in theaters this weekend, and if you haven't seen all the post-apocalyptic fun for yourself, we highly suggest you reevaluate your zombie entertainment intake. Not only does Warm Bodies have an action-packed plot — yes, there are plenty of guns and fast cars involved — but it also features some badass ladies doing some very brave things.
RELATED: 'Warm Bodies': Rob Corddry Wouldn't Let Daughters Date a Zombie
Aussie actress Teresa Palmer stars in the film as Julie, a healthy human who's trying to survive with her best friend Nora (Analeigh Tipton) and boyfriend Perry (Dave Franco) in the wake of an undead epidemic. But when she's zombie-napped by R (Nicholas Hoult), Julie begins to see that an open mind and a good record collection can spark a change in even the coldest, deadest of hearts.
Hollywood.com sat down with the film's leading ladies to talk about the welcome influx of strong and independent female characters in Hollywood. It's no longer intriguing to see a damsel in distress as she waits for her prince to come save her. On the contrary — Warm Bodies features two teenage girls living in deadly tough times who have sharpened their shooting skills and are prepared to fight for their survival.
"I feel like there's a real movement in Hollywood towards putting these strong female characters in the movies and that's exactly what Julie is — she's a strong female," Palmer tells Hollywood.com. "She's sassy and feisty and she's a warrior, but then of course she's got her vulnerabilities and her insecurities and just wants that power of human connection."
Check out our full interview below to find out how Palmer perfected the handling of her character's weapon of choice, if the actress could ever fall in love with a zombie, and why her co-star Nicholas Hoult wasn't allowed to look her in the eye.
After seeing Warm Bodies, you would never know that former America's Next Top Model contestant Tipton was nervous about her shooting skills. Her character, Nora, can blast zombies right between the eyes from across the room, but for Tipton, the whole experience of handling a gun was filled with anxiety. 
RELATED: 'Warm Bodies' Dave Franco Talks Zombie Cock Blocks — VIDEO
"I'm terrified of loud noises, blasts and things," Tipton reveals. "I can't even watch fireworks without covering my ears. When I was little and I'd have to flush the toilet I'd have to do this weird foot thing on it so I could run."
Find out more about the model-turned-actress's quirky characteristics, and how she'd respond if her best friend told her she was in love with a zombie.
You can catch Warm Bodies in theaters now.
Follow Leanne on Twitter @LeanneAguilera
[Photo Credit: Summit Entertainment]
---
You Might Also Like:

Biden? Ford? Surprisingly Hot Young Pics of Politicians

Who Wore This Crazy Hat?

Stars Who Changed Their Look After Love