Warner Bros. Preparing New Western 'Wild Guns'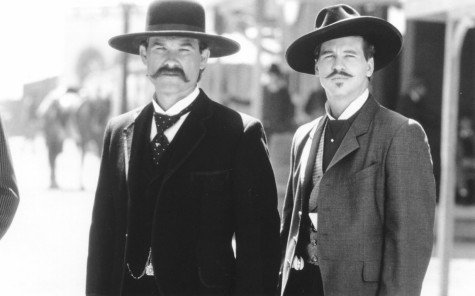 After the phenomenal and unlikely success of Paramount Pictures and The Coen Bros. True Grit, and the awesome Cowboys and Aliens getting ready to reap major box office this summer, movie studios are as high on the big-screen Western as they've been since the genre's heyday. Disney's getting into the business with a new take on The Lone Ranger and now it seems like Warner Bros. wants a piece of the pie.
Variety reports that the studio has made a deal with Gianni Nunnari's Hollywood Gang (300) to produce Wild Guns, a story that would focus on frontier heroes Wyatt Earp and Doc Holliday searching the Wild West for the kidnapped daughter of Sitting Bull, who I'm assuming is a friendly Indian chief. T.S. Nowlin penned the screenplay for the film and Matt Cherniss will oversee for the studio while John Ridley will oversee for Hollywood Gang.  
There aren't many other details to go on at this early stage in the film's development, but as a Western enthusiast I couldn't be happier to see a genre that's so dear to me experiencing a major revival in Tinsel Town. My only concern is that the filmmakers will have a hard time handling these legendary characters and their unique relationship while whatever actors are cast in the roles with find it difficult to match the ass-kicking bromance between Kurt Russell and Val Kilmer.
Source: Variety