Warner Bros. Stacks A 'LEGO' Movie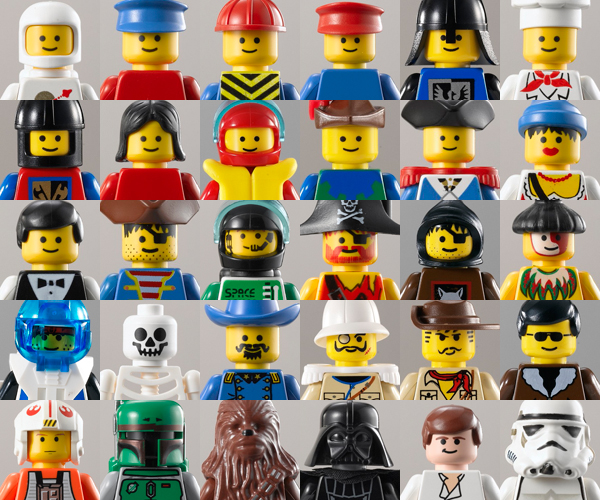 The latest news in Hollywood's desperate attempts to tap into your fond childhood memories comes from Warner Bros. today, who revealed their plans for a Lego film. Phil Lord and Chris Miller, the men behind the surprisingly fine Cloudy With A Chance Of Meatballs film, have been hired to write and direct.
The film will mix live action and animation, and has been described as "an action adventure set in the Lego world." While no details on the plot have yet been released, we believe it will center on one man's quest for that long, rectangular, 4-peg brick that was here just a second ago, god damn it where did it go?
Lord and Miller will get a chance to play with the LEGO film after they finish developing a 21 Jump Street movie with Jonah Hill, and brush their teeth and get in their pajamas.
There may be no official casting news yet, we think Brad Pitt is a shoe-in for that one LEGO guy with an eyepatch. Method actor extraordinaire Christian Bale has begun to prepare for a role in the film by giving himself jaundice, so that he can naturally and realistically achieve the LEGO's distinctive yellow hue.
This isn't the first time the LEGOs have appeared in the movies, there's a whole genre of YouTube videos devoted to LEGO reenactments of classic films. Maybe once the LEGO film comes out, someone will come out with a LEGO reenactment of it, and the universe will collapse in on itself.
Source: Slashfilm