Warner Bros. Want Depp to 'Beat The Devil'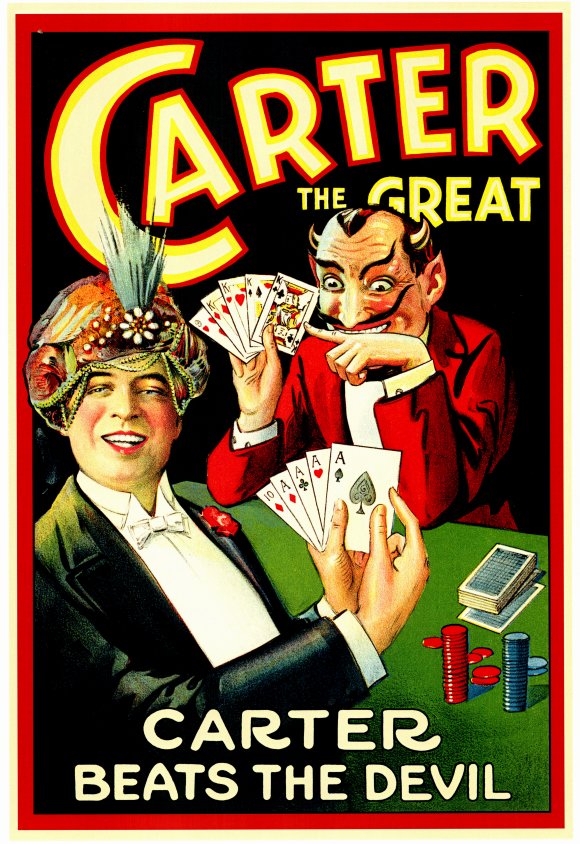 According to The LA Times, Pirates Of The Caribbean star Johnny Depp is Warner Bros.'s first choice to star in Carter Beats The Devil. Depp would play the titular Carter in the film, which is based on Glen David Gold's best-selling novel about a stage musician who becomes entangled with the still-young FBI after President Harding dies after attending one of Carter's shows.
Rights to the story were originally bought by Paramount in 2002 as a potential Tom Cruise vehicle, and the project was later considered by AMC as a potential mini-series. The project was rescued from development hell last summer by Warner Bros., who attached Jon Shestack (Air Force One) as a producer and Michael Gilio to adapt a script.
If Warner Bros. is now approaching Depp to star, that would signal that they intend to make Carter a high-profile, big budget release. Depp is currently up to his eyeballs in potential projects: he just wrapped up The Rum Diary, is currently filming Dark Shadows and 21 Jump Street, and has The Lone Ranger and The Thin Man remake down the line. So if he does get attached to Carter Beats The Devil, the project won't appear for some time. Still, I think the role would be a good fit for Depp, and a nice change from the aggressive quirkyness of his Tim Burton and Pirates of the Caribbean roles. It's odd that playing a stage magician is a relatively normal, down-to-earth part for an actor.
Source: The LA Times