Watch Machines Cut 'The Girl with Dragon Tattoo Poster' Out of Metal
Proving that David Fincher's latest, an adaptation of the best-selling novel The Girl with the Dragon Tattoo, is nothing less than hardcore, the haunting viral site Mouth-Taped-Shut.com has released a simultaneously insightful and terrifying video chronicling the poster-making process.
If that doesn't sound compelling, take a gander. The process of crafting the one-sheet is unique (to my knowledge). Steel cutters are actually grafting the image to a piece of sheet metal and slicing it apart into the shape of a razor blade (a visual symbol linked to the main character Lisbeth Salander, played in the film by Rooney Mara). Lay on samples of the Oscar-winning composing team Trent Reznor and Atticus Ross' new score for the film and you've got a perfectly mesmerizing tease, a video that's a step up than your run-of-the-mill, cheeky monkey behind-the-scenes video.
There are no smiles when people cut movie posters using lasers. That's punk.
Check out the video and a large version of the poster below!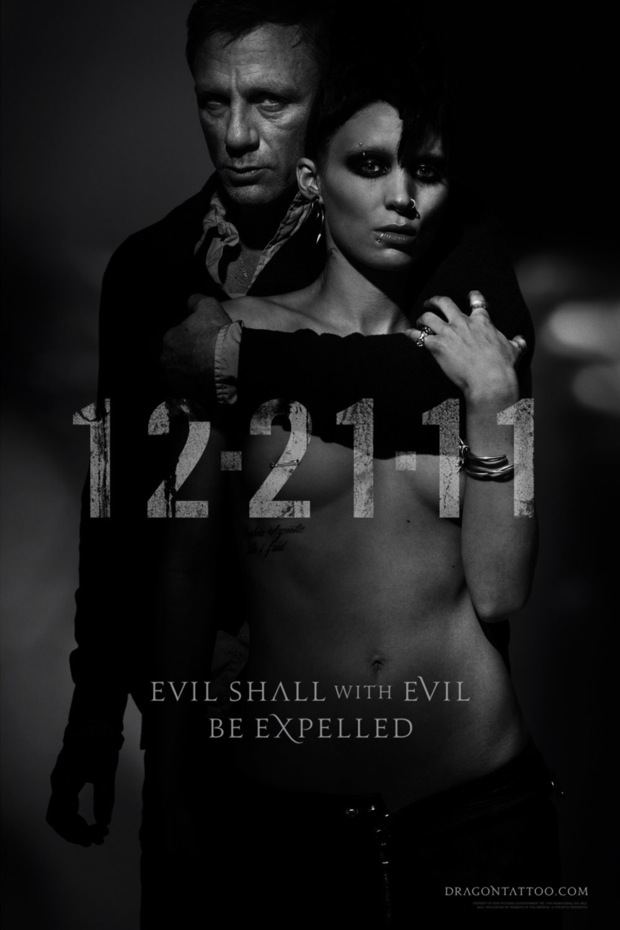 (Via CinemaBlend)