Watch Willem Dafoe of 'John Carter' Speak Martian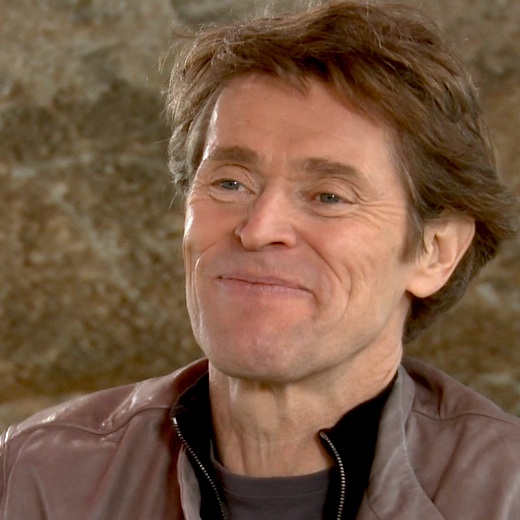 The world of John Carter is filled with weird and wild alien designs, including the towering, four-armed green aliens known as the Tharks, but behind every digitized Martian face is the expression and presence of a real human being. In the case of the deadly warrior Tars Tarkas, it's master thespian Willem Dafoe, whose lengthy and eclectic career has pitted him against Spider-Man to Mr. Bean to Howard Hughes to provocateur Lars von Trier.
I sat down with the Oscar-nominated actor to discuss the challenges he faced in bringing the epic sci-fi classic to life, which involved picking up a newly-devised Martian language to walking around on stilts to working with stuntman who acted as his second pair of arms. Not an easy task for a performance that would later be painted over with high-end computer graphics, but that speaks to Dafoe's greatest strength as an actor: commitment. He loves telling stories and he loves the job—stilts and all. Watch the video interview, then scroll down for even more quotes from Dafoe on the making of the movie.
John Carter hits theaters this Friday, March 9.
="font-style:>
Willem Dafoe on how animators manipulated his performance:
In this movie, something that was really important, Andrew [Stanton, director] had a real commitment to realizing the scenes. No shortcuts like, 'OK you gotta do this, we need your voice here, we don't need that…' We did it in a really integrated way. We played the scenes. Not just to give the animators material, but…we made the story first. These scenes were not made in the computer. They were sweetened in the computer.
Dafoe's hardest scene:
So when John Carter sees Tars, he's broken and in this dungeon…Tars goes from lying down to standing up. I've got stilts on [laughs]. It was really difficult to work that out. I had to really practice it. Eventually, because of the proportions, it was impossible to get up by myself with the heavy stilts on, the three foot silts. The physics were wrong. So, they had to put a wire on me and we had to work it out. It's that kind of thing that's just five seconds in the movie, but we worked on it for five days.