'Water For Elephants' Director Francis Lawrence's Next Film: Harry Houdini?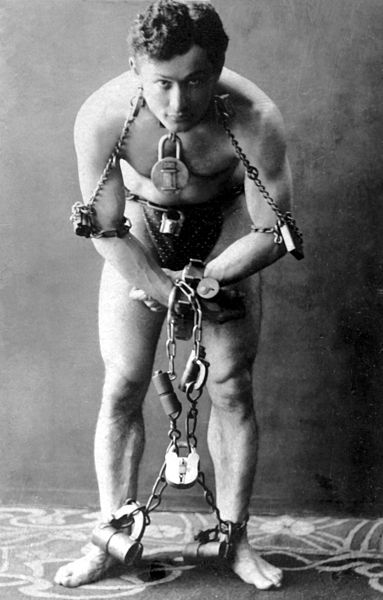 On his 137th birthday, Harry Houdini is finally getting his big Hollywood break. Water for Elephants and I Am Legend director Francis Lawrence is in talks to finally develop Sony's shelved biopic based on Harry Houdini's life. Jimmy Miller (The Other Guys) is set to produce.
Sony reportedly wanted to bring the project to fruition since the late 90s when the action-minded Paul Verhoeven (Total Recall, Robocop) was sought as director, but since then various industry issues allowed the project to kind of fizzle out. It fizzles no longer though, as Lawrence is said to want to bring his own take on the magician's life. Hopefully, the film finally reveals some real magic secrets — like that one stupid card trick my roommate knows. Not that I'm annoyed by it or anything. It's fine that he knows how to do it and all. Yeah, I don't, but whatever, it doesn't bother me. It just might be nice to know, you know? Seriously though, it's not a big deal. It's just a stupid trick, really. Definitely not annoying. Not at all.
Source: Variety