All the Best Parts of Sundance Darling 'The Way, Way Back' Are in the Trailer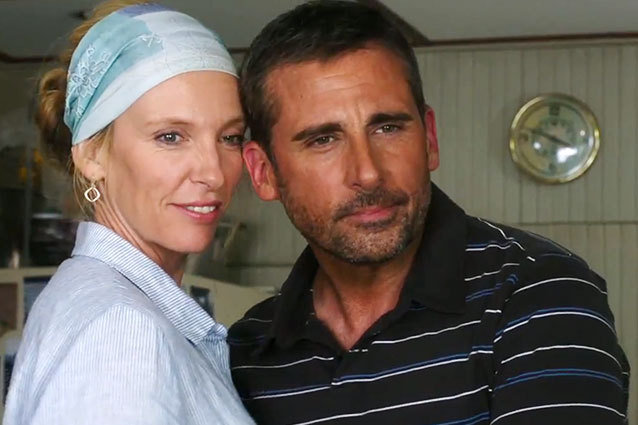 Ever go see a movie and every big laugh was already in the trailer? Yeah, happens all the time. And it might happen to you again if you go see $10 million Sundance darling The Way, Way Back. OK, there are some great gags in it that aren't in the trailer (most thinks to co-writer, Oscar winner, and Community star Jim Rash), but rightfully the promo focuses on all the right moments. 
We see Steve Carell being a dick, Sam Rockwell being a lovable goof, Maya Rudolph as a sweet scold, Toni Collette as an adorable mom, Amanda Peet as a sex bomb, Rob Corddry as a silly dude, and Allison Janney as a hot-to-trot neighbor. Yes, it's an all-star cast. Sadly, none of them are the main character. That distinction belongs to Liam James, who looks like either the worst actor under the age of 30 or is playing his character so far along "the spectrum" that he has no emotional at all. No one will want to spend 20 minutes with him, nonetheless a full 90 in this coming of age tale. That's why he is mostly absent and silent from the trailer. Hey, they gotta make this thing look good to fill the seats. Sadly they have ignore the meat of the story to do it. 
Follow Brian Moylan on Twitter @BrianJMoylan
More:
'The Way, Way Back' Might Not Be the $10 Million Hit Everyone Thinks It Is
The Biggest Deals from the Sundance Buying Frenzy
James Franco Had a Lot of Sex at Sundance Last Night
---
From Our Partners:


Eva Longoria Bikinis on Spring Break (Celebuzz)


33 Child Stars: Where Are They Now? (Celebuzz)