Wayne Kramer To Direct 'Pretty Boy Floyd'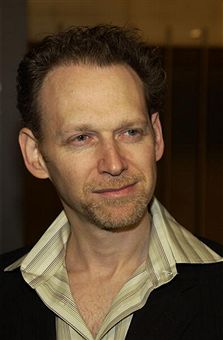 Among the few things that were wrong with Michael Mann's Public Enemies was its interpretation of Charles Arthur Floyd, better known to historians and wannabe gangsters as Pretty Boy Floyd. The problem with the character was that he was barely in the film; relegated to an insignificant cameo of sorts with current it-boy Channing Tatum inhabiting the role. I'm glad that Universal's lackluster drama won't be the last we'll see of Floyd — The Hollywood Reporter says that he's about to get his own film.
According to the trade, Wayne Kramer will direct the biopic about "The Robin Hood of the Cookson Hills" from Kevin Bernhardt's script with an eye on modernizing the tone of the story. Says Kramer: "My approach is to bring 21st century style and energy to Kevin Bernhardt's meticulously researched screenplay without sacrificing the verisimilitude of the period or over-sensationalizing the characters themselves." Sounds good, I think?
To be honest, I'm not entirely sure how to feel about the project. Kramer's resume is spotty at best, having written and directed films like The Cooler and Running Scared (yay!), but also penning the dreadful Mindhunters (nay!). He's capable of making an exciting flick and that's what Mann forgot to do with his 2009 Dillinger biopic, so perhaps a little testosterone will go a long way for Pretty Boy.
Source: Risky Business