Wayne Kramer To Direct Relativity Media's 'Ecstasia'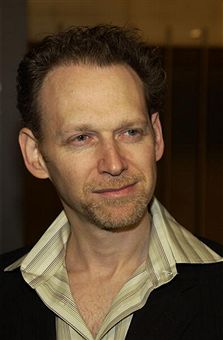 Wayne Kramer is one of those guys who gets attached to projects and either leaves them over creative differences or gets taken off of them for similar reasons. That's what seemed to happen with Sylvester Stallone's Headshot (which replaced the filmmaker with Walter Hill) while his most recent rumored project, Pretty Boy Floyd, may or may not ever happen. It's quite a shame, really, as his films The Cooler and Running Scared are quite good. Luckily, the gritty director isn't waiting around to make his next movie; Deadline says that he's just made a deal with Relativity Media to helm Ecstasia, a sci-fi romantic drama, for the company.
According to the source, the story is set in an alternate universe at a time when love no longer exists, except when it is artificially simulated through a costly procedure called "commitment." Ecstasia is accomplished through computer chips implanted in each couple. They are incredibly expensive to maintain, comparable to managing a mortgage. Those who cannot meet the cost are forced into "dissolution," which ends the emotional link. Kramer's film revolves around a man and woman who are 10 days away from losing their "commitment," trying desperately to refinance their love.
I'm a fan of the filmmaker, so I'm looking forward to seeing what he can do with the premise, but I must say that it sounds a bit like all of the more ambitious science fiction films on the market these days. Both Repo Men and In Time share strands of the same plot, and Warner Bros. long-overdue Logan's Run remake also skews somewhat close to the story of Ecstasia. Because of these similarities, my interest in the project is limited only to Kramer's involvement, though that could change as more details arise.
Source: Deadline