We Need a 'The Selection' Movie Adaptation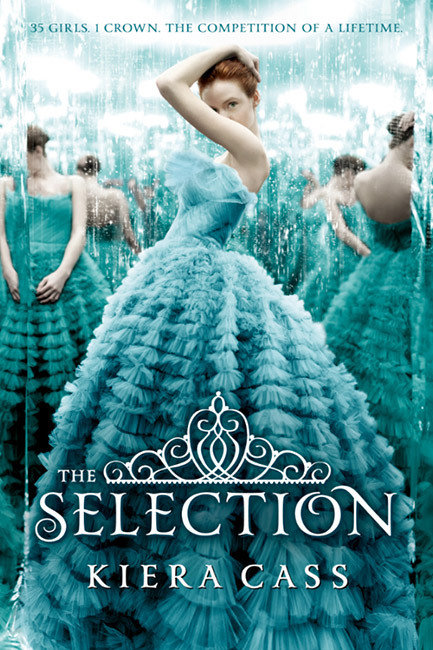 Kiera Cass/HarperTeen
Despite the overkill of young adult novels being adapted to film in recent and upcoming years (to varying degrees of quality), we're hoping Kiera Cass' The Selection might be next. Cass' novel has been doomed to live in TV limbo for a couple of years now, but maybe a jump to the big screen is all the story needs for a fantastic re-launch.
Published in 2012, The Selection seemed like it was written for the sole purpose of being adapted to TV. Set three hundred years in the future, the story follows America Singer, a member of one of the country's lowest castes. America is chosen to compete in a contest against a group of other girls for the chance to marry the prince. However, she's already in love with a boy from her hometown. (So it's sort of like The Bachelor meets The Hunger Games.) 
Only a few months after the novel's release, Cass announced The CW had optioned the rights for her whole trilogy to become a television series. However after two failed pilots — that entailed recasting almost the entire show, as well as enlisting a new director — it's beginning to feel like a TV series adaptation of The Selection will never happen. Between the reality show similarities and a built-in love triangle, we're still shocked the pilot wasn't picked up.
Maybe all The Selection needs is a bit of Hunger Games and Divergent magic. Although it seemed like a perfect fit for television, perhaps a movie adaptation will be the overhaul that can reinvigorate the series. Besides, if The Hunger Games: Catching Fire is any indication, it seems Hollywood is becoming better at adapting young adult novels to the big screen. So let's hope Hollywood will work its movie magic on The Selection.
Besides, fans of the novel have waited for so long for an adaptation that they're guaranteed to see the movie — even if it turns out to be as disappointing asThe Mortal Instruments: City of Bones. 
But speaking of exciting YA movies, Divergent hits theaters March 21. You can check showtimes and purchase advanced tickets at Movietickets.com.