Weekend bends the air and howls at the moon
As expected Summit Entertainment's "The Twilight Saga: Eclipse" tops the Fourth-of-July box office while Paramount's "The Last Airbender" has a stronger-than-expected debut.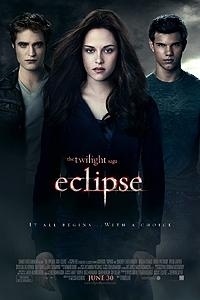 The debut of Summit Entertainment's "The Twilight Saga: Eclipse" is over the moon with some very impressive box office numbers:
Debut Theatres: 4,468 (a record)
Midnight Gross: $30 million (a record)
Wednesday Gross: $68.5 million (a record Wednesday gross and the 2nd biggest single-day gross ever)
Opening Weekend: $64.8 million (fifth best Fourth-of July weekend debut)
First Five Days: $157.6 million (3rd best for a Wed. opener, 8th best regardless of opening day)
First Six Days: $176.4 million (3rd best for a Wednesday opener)
Great marketing, brand recognition and an audience of disciples who could not wait for the film to open gave "Eclipse" a monstrous debut.  Notably 65% of the audience was female and they brought their dollars to the box-office with a vengeance.  
IMAX once again proved itself as appealing to the fangirls as the fanboys with an incredible $8.2 million for the first five days and an expected $9.5 million for six days in just 193 theatres for a whopping per-theatre average of nearly $50,000.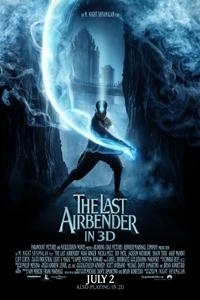 A huge and pleasant surprise was the strong performance of Paramount's "The Last Airbender" which earned $17 million on its opening Thursday and then went on to earn a solid $40.3 million for for the weekend, a four-day (Th-Sun) total of $51.8 million and a five-day total of $69.3 million.  Families who loved "Karate Kid," must have seen "Airbender" as offering a family-friendly message in a brand new offering that gave a nice counter-programming alternative to the racier PG-13 rated themes of "Eclipse" and this clearly paid off for Paramount. 
Disney's "Toy Story 3" crosses the $300 million mark and now the potential of a $400 million total domestic gross is in the cards.  With impressive mid-week grosses and a third weekend total of $30.3 million (and a 4-day gross of $43.1 million) the film's incredible box-office trajectory is enough to make Buzz Lightyear proud and put a smile on the face of everyone at Disney and Pixar.  Buzz and Woody are a global hit as well with $454.3 million in their worldwide toy chest.
In fourth is Sony's Adam Sandler ensemble comedy "Grown Ups" with $19 million in its second weekend (and a 4-day gross of $26.1 million) and a total of $84.6 million thus far, Sandler proves he is still a major box-office draw.
The top five is rounded out with Fox's "Knight and Day" from Fox with $10.4 million (and a 4-day gross of $14.1 million) in its sophomore weekend.  The Tom Cruise, Cameron Diaz action comedy is now approaching the $50 million mark.
In indie action Fox Searchlight's critically acclaimed "Cyrus," starring Marisa Tomei, Jonah Hill and John C. Reilly added 60 more theatres in its third weekend and jumped impressively into the top 10 with $774,472 (and a 4-day gross of $1.094 million) and a 4-day per-theatre average of over $14,000.
A 20% uptick from last year's Fourth-of-July holiday weekend (when "Transformers: Revenge of the Fallen" was in its second week of release) puts us on the right track as we head into the last two months of the summer movie season box office.  Next week look out for Universal's 3-D animated "Despicable Me," Fox's re-boot, "Predators" and Focus Features' well-reviewed "The Kids Are All Right."