Wes Anderson's New Short Film Makes Us Want Him to Direct an Italian 'Doc Hollywood' for Jason Schwartzman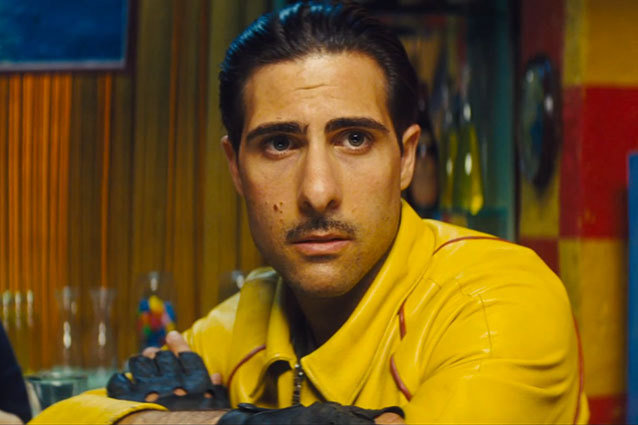 Prada/YouTube
We like spending time in the mind of Wes Anderson. Generally speaking, the more time the better, although his latest 7-minute short film is one hell of a charmer. Jason Schwartzman, a mainstay of the director's palette, appears as an American racecar driver who speeds into a tiny Italian village, crashing recklessly into a statue, and setting up shop for a long stay amongst the locals. Quickly, Schwartzman's character recognizes the community to be that from which his ancestors hail, delighting in the company of his ostensibly prescient kin, and slurping down their hooch and pastas as he sits in on what seems to be an eternal card game.
And we love it. So much so that we want more. Yes, it is the brevity and simplicity of the short film that gives it such charm, but we're inclined to ask for more. A full feature about Schwartzman's high-strung but good-natured racer who gets lodged unexpectedly in the simple livin' traditions of his distant Italian relatives — a spin on the Doc Hollywood trope. Schwartzman seems to be more open to this change in routine than his similarly diminutive Michael J. Fox counterpart was, happy to appreciate the melodies and majesties of Castello Cavalcanti.
So what do you think, Wes? How about making your next venture after Grand Budapest Hotel another European foray?