What Is Wu-Tang Frontman RZA's Favorite Woody Allen Movie?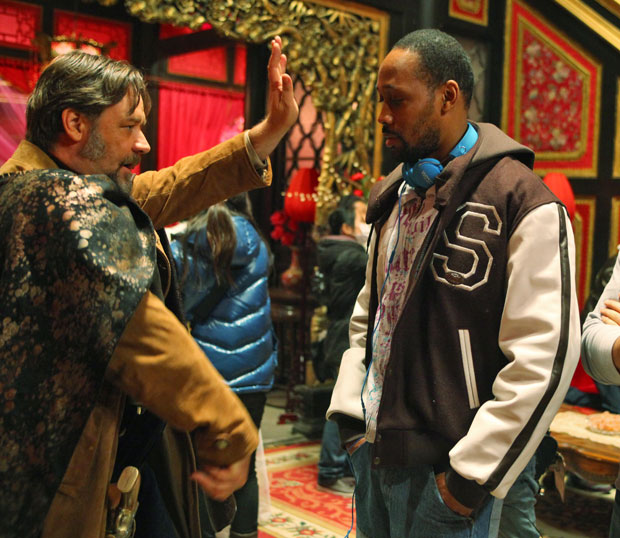 Rapper-turned-director RZA may have grown up on a solid diet of Eastern kung fu cinema, may have parlayed his musical career into an opportunity to direct his own genre flick, and may even have, at one point in his life, attempted to actually become a crime fighting superhero. But that doesn't mean he's going to spend the rest of his filmmaking career churning out action movies.
RZA's debut feature The Man with the Iron Fists has the first-time director's behind-the-camera skills focused on capturing over-the-top fight sequences in dazzling ways. But down the road, he sees himself branching out into every genre. First and foremost, he's a film buff — if it's been shot, edited, and released in theaters, RZA wants to see it.
When it comes to high brow cinema, RZA gravitates towards one man: the legendary Woody Allen. Not an obvious choice, but one the Wu-Tang founder feels strongly about. Hollywood.com sat down with RZA to discuss Iron Fists, and happily went off the rails with the director to chat about his non-action prospects — including a definitive answer to the burning question, "What is RZA's favorite Woody Allen movie?"Watch the interview below. The Man with the Iron Fists jump kicks its way into theaters Friday, Nov. 2.
[Photo Credit: Universal Pictures]
Follow Matt Patches on Twitter @misterpatches
More:
RZA on Why His Plan to Become a Real Life Superhero Didn't Work Out
'Spider-Man' Star Emma Stone Knows You Turn Her into GIFs
'The Man With The Iron Fists' Gives Us The New Legends Of Kung Fu — TRAILER
From Our Partners:

15 Fear of Flying Films
(Moviefone)

'Breaking Dawn' Global Getaway Sweepstakes: Win a Trip to Italy(Moviefone)