What's 'Trouble With the Curve' About? Clint Eastwood Explains the Plot to The Chair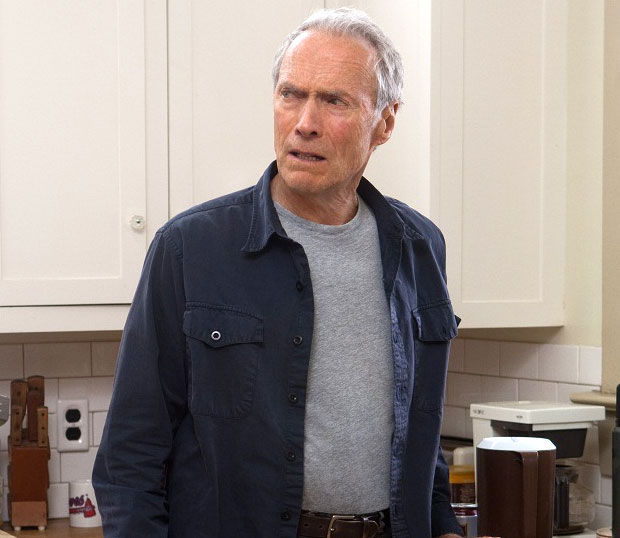 It's rather unfortunate that Clint Eastwood's computers-don't-know-nothing-about-baseball movie Trouble With The Curve came out just a few weeks after Eastwood debated a tall chair on live television during the Republican National Convention in Tampa. 
The problem is that when watching the film, it's almost impossible to squash visions of the "interview." Well, we figure if you can't beat it, run towards it headfirst. Thus, to help you get a handle on what the new drama, co-starring
Amy Adams
and
Justin Timberlake
, is about we imagined what it might be like if Clint decided to explain his new movie to his new buddy, who – in case you've been tuning this entire intro out – is the infamous chair. 
Clint: My movie's coming out this week. It's a great, heartwarming story about a baseball scout who refuses to use computers. It's a real stick-it-to-technology flick –
Chair: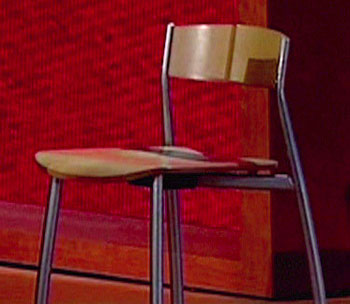 Clint: What do you mean computers are important? They can't really understand baseball, that's the whole point. It's ridiculous to think some inanimate object can have any say in who the next big thing is –
Chair: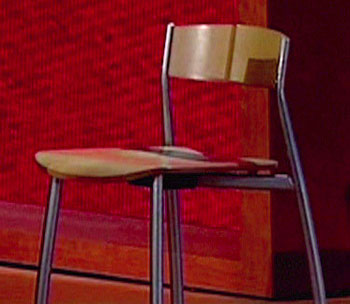 Clint: …No, that wasn't an insult. Hey, we already know you're capable of mucking up the entire economy. It's the computer that's useless. Anyway, we're getting off topic. My character is getting older and his eyes are starting to go so his daughter –
Chair: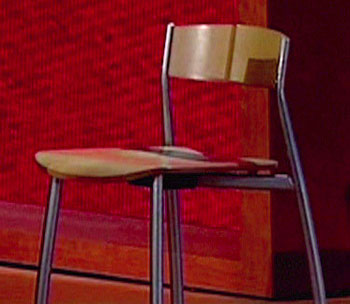 Clint: I did not break a chair in that scene. It was a table. Maybe you're the one whose eyes are going. [Laughs] Aw, come on. We're just having fun here. But anyway, his daughter comes down to help him scout this little snot-nosed brat of a high school ball player.
Chair: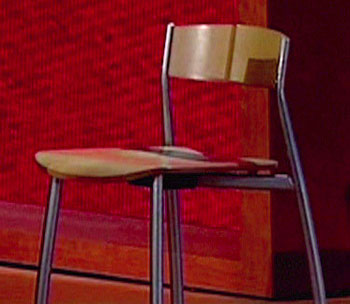 Clint: I'll get to the part about Justin Timberlake in just a minute. So, his daughter goes on the road with him and they start to work through their iss–
Chair: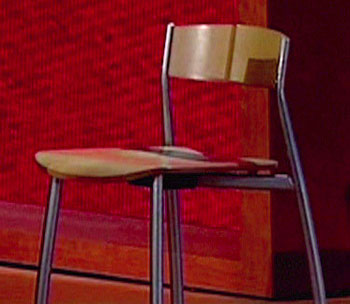 Clint: Yes, Amy Adams and Justin Timberlake kiss. Are you happy? They kiss. Yes, he's a charming young man. Yes. Can we move on now?
Chair: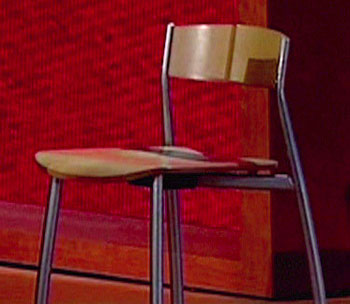 Clint: Thank you. So it comes out this Friday. Are you going to go see it?
Chair: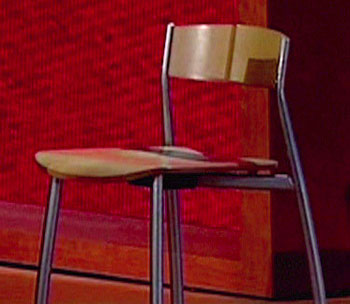 Clint: No, I can't get you in for free. What do you think this is, a charity? Movies cost money.
Chair: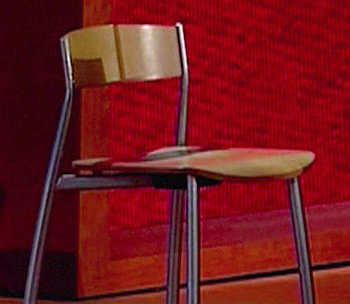 Clint: Well maybe I don't need a place to sit anymore. Did you ever think about that? Maybe I'm just going to go on standing forever.
Chair: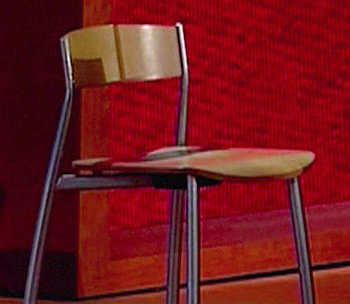 Clint: Okay, okay. I'll get you a ticket. But you're on your own for popcorn. Deal?
Chair: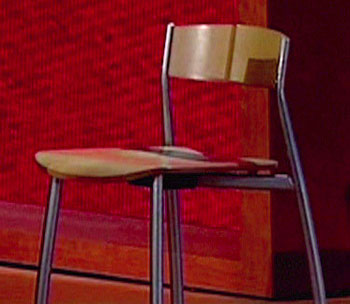 Clint: [Something like a smile, accompanied by barely audible grumbling.]
Follow Kelsea on Twitter @KelseaStahler
[Photo Credit: Warner Bros (Top Right)]
More:
Mystery RNC Speaker Revealed: Clint Eastwood
Pop (Culture) a Squat: 11 Chairs Clint Eastwood Could Talk To
Our Meme-Tastic (Faux) Interview with Purrrfect The Cat From 'The Voice'