Everything We Want From a Sequel to 'The Incredibles'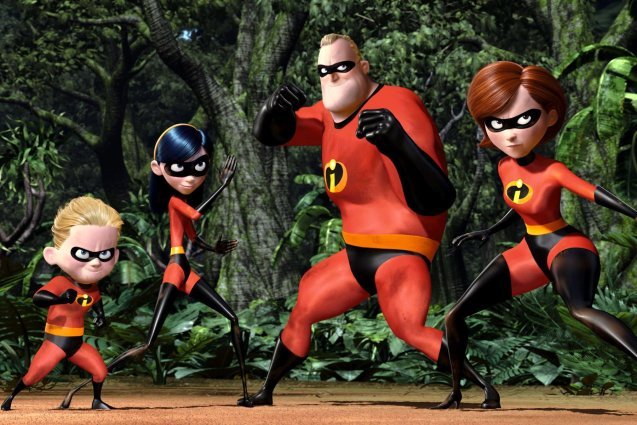 Walt Disney Co. via Everett Collection
Pixar is continuing its barrage of sequels with the announcement of two new projects: Cars 3, and more importantly, The Incredibles 2  are joining Finding Dory in their upcoming crop of follow-up films.  The original Incredibles saw the innovative animation studio working at the height of their creativity, and even though Pixar's quality of work has dipped a bit in the last couple of years, a sequel to The Incredibles could see the studio make a return to form. Here's our list of things we want to see in The Incredibles 2.
A Time Jump
There's nothing like a good old-fashioned time jump to freshen things up a bit in a super hero story, and pushing time forward by five or so years could really change the dynamics of the Parr family. Maybe the sequel could see Violet moving out and striking out on her own as a solo superhero, or maybe she wants to give up the superhero life for more academic pursuits, much to the dismay of her father. We could pick up on Dash deep in the throes of puberty, using his speedster powers to impress some gals.  Perhaps  Mr. Incredible could consider retiring for a second time, leaving the super heroics to a younger generation of heroes.  The possibilities are endless. 
More Edna Mode
Fashion designer by day and super-fashion designer by night, Edna Mode was easily the most entertaining thing about The Incredibles. What we really wanted was an Edna Mode solo spin-off, but we'll settle for an expanded role in the sequel.
More Frozone
Samuel L. Jackson has had his hands full with another superhero franchise as of late, but we'd love to see him return to The Incredibles series. Frozone is without question the coolest superhero in Metroville, and there's no way The Incredibles 2 would be a proper sequel without the character asking someone about the whereabouts of his super suit. Both he and his sassy wife need to make a reappearance.
A Really Good Villain
The first film in the series was so great because it tweaked the archetypes of  the standard superhero story just enough to feel fresh, and Buddy Pine/Syndrome was a fantastic example of this. The wannabe-sidekick turned super villain was not only evil, but also truly sympathetic.  His character and story arc were deeply intertwined with the past of Mr. Incredible, and it would be a shame if the villain of the new film didn't measure up. 
Some Superhero Consequences
The civilian relocation program that banned superheroes in the first film was obviously enacted for a very good reason. Just because the Incredibles saved the day at the end of the first film, that doesn't mean that the issues concerning superheroes and collateral damage would automatically go away. The question of whether superheroes should be allowed to practice freely should return as a theme of the next film.