What Your Favorite Snow White Says About You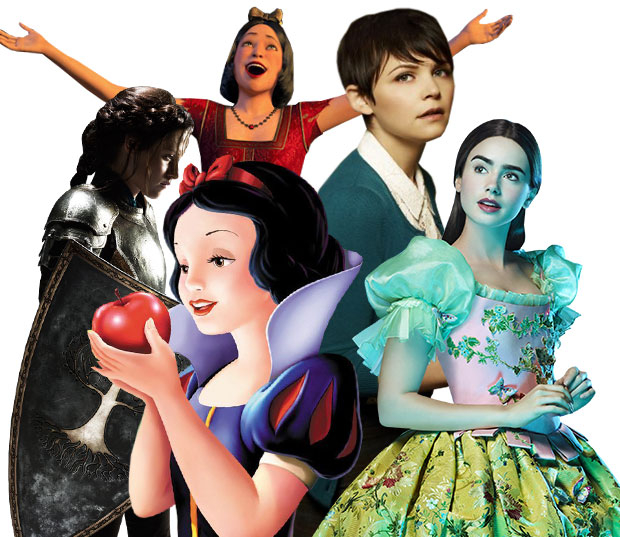 They're in movies, they're on TV, they're in cartoons. There are more Snow Whites these days than you can shake a poison apple at. But not all of them are for everyone. Everyone has their favorite, and the one that you choose to love says a lot about who you are as a person. I'm gonna break it down for you based on some of the most prominent Snow Whites we've seen in recent years.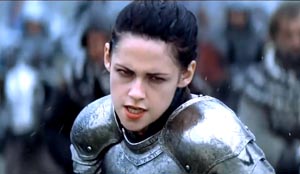 Kristen Stewart in Snow White and the Huntsman: You are probably in your late teens or early 20s and love things before you have even seen them, and love people (Robert Pattinson, for instance) before you meet them in person. You have definitely seen Twilight and probably read the books. Your favorite character in The Hunger Games is Johanna Mason. You really like when shows on the CW feature a storyline about cutting. You can't pass a Hot Topic without at least browsing. You wish that two men would fight over you, but you're more likely to be fighting for attention.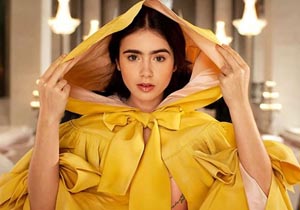 Lily Collins in Mirror, Mirror: You are one very specific lady somewhere in the Midwest (seriously, this movie only has one fan) and you think that if you met Julia Roberts, then the two of you would totally be, like, best friends. You'd get along so well and talk about your kids and Richard Gere and just laugh that huge horsey laugh that you both share. In fact, you often think of actresses more as your friends than people who have no idea who you are. I'm also seeing glimpses of a mini-van and participation in community thea-tah. Also, you have no clue who Lily's father is.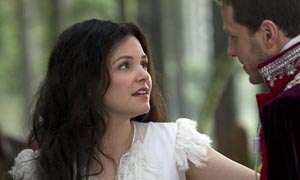 Ginnifer Goodwin in Once Upon a Time: You are in your mid to late 20s and work in a creative field. You have a boyfriend and dream that one day he'll ask you to marry him and you'll get married in a big princess wedding and you'll wear a dress that's not tacky by your standards, but some others might think so (not Kim Zolciak wedding dress tacky, but like Princess Diana wedding dress tacky). You love Us Weekly and often get in arguments about whether or not celebrities are actually pregnant. You love 'NSYNC and sometimes have dreams about Justin Timberlake where he sings just for you.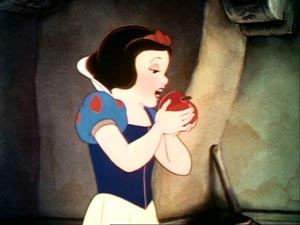 Disney's Snow White: You're still not on Facebook. Why? Oh, because the future is so bright and scary. Why do they have to go ruining Snow White all the time when there is a perfectly good one right there on DVD! You have been to Disney World more than once while wearing socks with your sandals (probably Tevas, but any old sandals also count). You shop at Old Navy (but hate the commercials) and saw Mary Poppins on Broadway last time came to New York. There is definitely a Perkin's breakfast in your near future.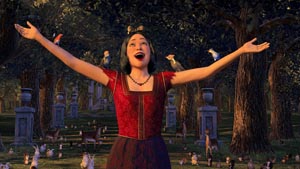 Snow White from Shrek: You are the kind of guy who only likes things that no one else likes (Community) and hates things that everyone else loves (The Dark Knight movies). Actually you define yourself and others through their pop cultural choices, mostly the movies they like and the TV shows they watch. You own a Blu-ray player. You have gotten into more than one fight in a bar about who played what role in a certain movie. You named your bong.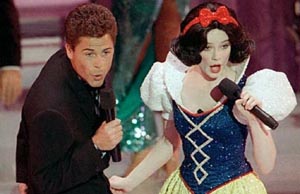 Snow White from The Oscars with Rob Lowe: You are an American homosexual male. You watch the Tonys and the Oscars live and DVR the AMAs, the MTV Movie Awards, and the Miss Universe pageant, mostly so you can see the outfits. You own at least one John Waters DVD and know all the words to "Ladies Who Lunch." You are, shocking to everyone who knows you, a top.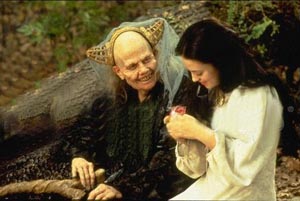 That girl from Snow White: A Tale of Terror: I have no idea who you are, you freak. You love Sigourney Weaver of course (but who doesn't) but you also love turning cute fairy tales into something mean cruel and awful. God, what kind of jerk are you? You probably don't have any friends and drive a Honda.
Follow Brian Moylan on Twitter @BrianJMoylan
More:
'Snow White' Designer Talks Kristen and Charlize — EXCLUSIVE
Kristen Stewart wants Snow White sequel