'Whatever Happened to Baby Jane' Remake: Hollywood Feuds to Make It Work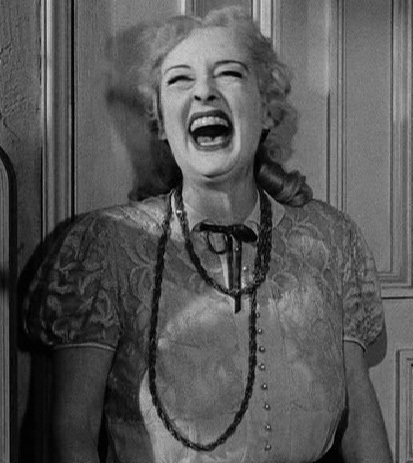 Whatever it was that did happen to Baby Jane, it's about to happen it again. Hollywood.com has confirmed that Walter Hill, the writer/director responsible for 48 HRS. and the second and third Alien movies, will be remaking the chilling 1962 classic Whatever Happened to Baby Jane?, which starred Bette Davis and Joan Crawford as two halves of the most vehement sibling rivalry in cinematic history.
The movie and its performances are so iconic, in fact, that the idea of a remake makes one a bit apprehensive. Who could possibly take on the roles of the Hudson sisters, a pair of former stars ousted from the spotlight at different times in their careers, forced to live together in tempestuous misery. In fact, just as Davis and Crawford have been rumored to have withstood a mutual off-screen enmity, the best way to ensure this kind of biting hostility is by casting two actresses engaged in a longstanding real-life feud. As young women, the pair might best be represented by highly publicized rivals Lindsay Lohan and Paris Hilton. Of course, Hilton hasn't exactly proven herself capable of handling a role of this merit.
Then there are some older couples, which would be more appropriate for the ages of the characters in the movie anyhow. Joan Rivers and Chelsea Handler, who have famously traded harsh words. Sharon Osbourne and Leah Remini, whose falling out came as a result of rumors that Osbourne had gotten Remini fired from The Talk. And of course, one of the hottest feuds in contemporary Hollywood: Dan Harmon and Chevy Chase … You know, in wigs. Okay, their y-chromosomes might make for a bit of a problem for this particular movie, but if Hill's remake calls for meta-humor and an old dude falling down a lot, then this is the pair to bet on.
Who do you think should take on the roles?
[Photo Credit: Warner Bros.]
More:
Sir Anthony Hopkins Comes Aboard Darren Aronofsky's Star-Studded 'Noah'
'Dark Knight Rises': Wait, Thomas Lennon Is In It?!
'The Hunger Games: Mockingjay': How Should It Be Split?