When Bloodsuckers Go Weird: The Funniest Vampire Movies

Menacing, seductive, and sinister; words that could aptly be used to describe the likes of Count Dracula. The one label rarely assigned to vampires is… funny. This week, Tim Burton brings to the screen the film adaptation of the 1960s/70s television series Dark Shadows, centering on the undead fiend Barnabas Collins. Though the series was hardly hilarious, except on the few occasions wherein we giggled at the rampant cheesiness, the film version takes a decidedly more comical approach to vampires. That got us thinking about our favorite blood-sucker comedies, and we've listed a few of the battiest below.
It's gotten to the point that when Nicolas Cage's name is listed amongst the cast of a new film, we happily head to the theater just to see how unhinged his performance will be. While this is something that's certainly become more pronounced of late, Cage's propensity toward lunacy is nothing new. In 1988's Vampire's Kiss, he plays a publishing executive who believes he has been bitten by a beautiful female vampire. He then spends the remainder of the film spiraling into full-blown madness. His accent becomes cartoonish, he chases his employees around the office, and he begins to model his physicality after Max Schreck from the classic Nosferatu. I think my favorite moment is when Cage goes running down the streets of New York screaming, "I'm a vampire, I'm a vampire," at the top of his lungs. And you thought he was a nutjob in Ghost Rider.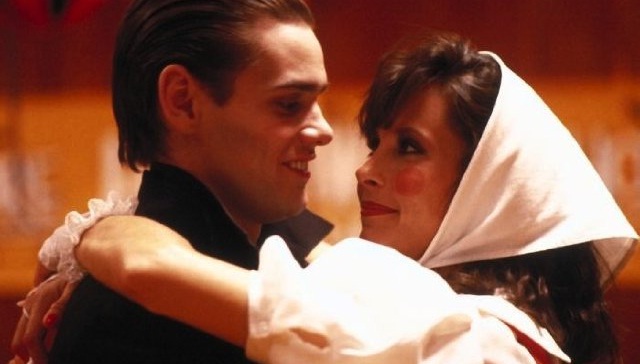 Before Jim Carrey was a Grinch, a cable guy, or even a pet detective, he was virginal high school student Mark Kendall in 1985's Once Bitten. It's the story of a geeky guy who gets tired of waiting for his girlfriend to "give him a taste," and his desires lead him right into the arms of a gorgeous vampire. From that moment on, Mark experiences changes not quite in keeping with those of the other boys his age. Carrey proves perfectly cast in this silly, sexy, and unrepentantly '80s comedy; the countess' coffin looks like something right out of Miami Vice. His rubber-faced comedic presence is where the film derives most of its laughs, and provides a fitting foreshadow for the performances that would later define his career.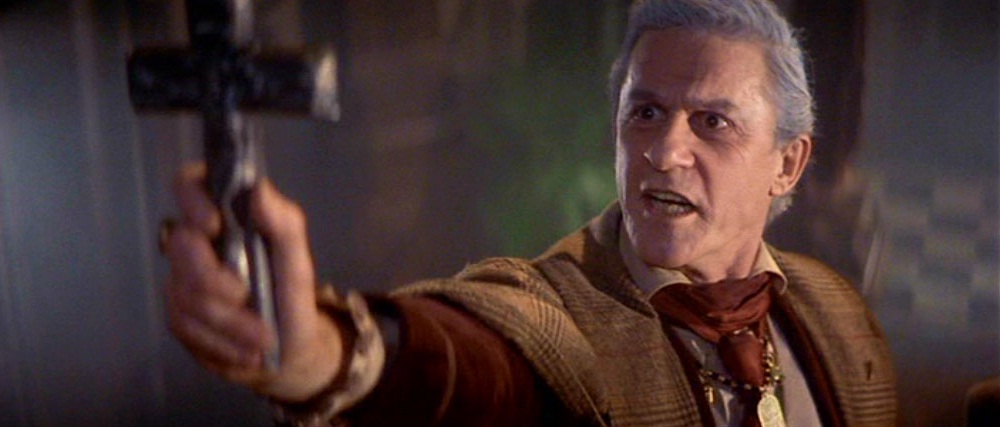 I know what you're thinking, Fright Night is a horror movie and not a comedy, right? While the majority of the film is aiming for shrieks over chuckles, Roddy McDowall provides us with plenty of comedy fodder. He plays Peter Vincent, former horror film star reduced to hosting a campy late-night scary movie show on television. When a local teen comes to him and tells him of an actual vampire loose in the city, Vincent is forced to play the hero for real. Unfortunately, he's a bit of a coward. In one of the film's most hilarious moments, Vincent musters the courage to confront the villainous vamp (played with devilish poise by Chris Sarandon) with a crucifix, only to see him crush the cross in his bare hands. The speed and cravenness with which McDowall exits the room is hysterical.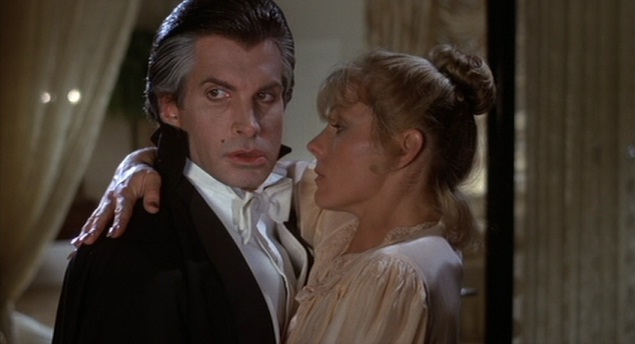 Have you ever wondered what would happen if Dracula were suddenly transported to the 1970s? Well if you watched Hammer Films' Dracula A.D. 1972 and found it to be strikingly devoid of funny, perhaps you would be better suited by Stan Dragoti's 1979 comedy Love at First Bite. After having to vacate his Transylvanian castle, Dracula (George Hamilton) travels to New York City. There he stalks a tasty-looking Susan Saint James while her boyfriend, Richard Benjamin, tries to expose Drac for exactly what he is. Love at First Bite has an impressive comedic wingspan. Arte Johnson's Renfield is outstanding, Richard Benjamin's impotent and erroneous attempts to slay Dracula (at one point with silver bullets) are riotous, and if there is anything more absurd than seeing a vampire on the disco floor, I don't believe I've seen it.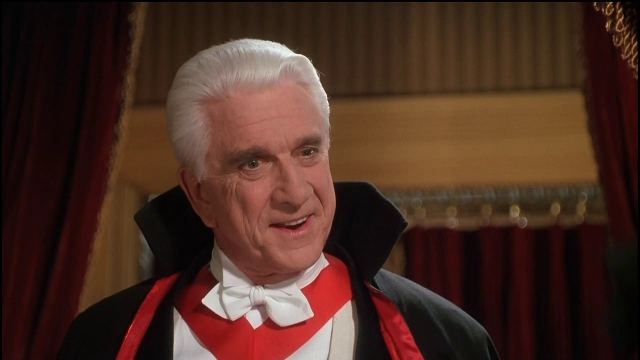 While not likely to stake a claim as Mel Brooks' premier horror comedy, that title still firmly belongs to Young Frankenstein, I really enjoy his irreverent approach to Count Dracula. In Dracula: Dead and Loving It, Brooks takes a bite out of everything from Bela Lugosi's iconic first incarnation of Bram Stoker's classic tale to Francis Ford Coppola's arty 1992 iteration. The great Leslie Nielsen trips masterfully into the role, once again demonstrating his adeptness for slapstick and nonsense. You also can't help but love Brooks himself as an entirely whacked out Van Helsing. To me, the film's funniest moment is the one in which it harkens back to the classic Hammer Drac films. As Jonathan Harker (played by Wings' Steven Weber) drives a stake into a female vamp's heart, he is dosed in a bucket of blood disproportionate to reason.