Jack Black: When Is He Funny and When Is He Not?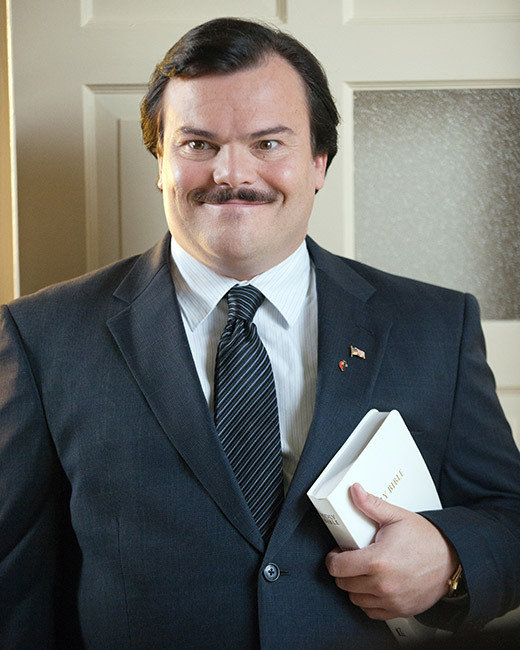 Millennium Entertainment via Everett Collection
Jack Black is the sort of comedic actor that you either love or absolutely hate. We think it all depends on which movie you saw most recently. Some of his work is hilarious, some… regrettable. Now that Black is gearing up for a new indie comedy The D-Train — co-starring James Marsden and written and directed by Yes Man screenwriters Jarrad Paul and Andrew Mogel, via The Hollywood Reporter — we decided to go through some of his well-known roles and figure out when Jack Black's boisterous style of comedy works and where it falls flat.
Funny: High Fidelity
This adaptation of Nick Hornby's novel is mostly John Cusack's story, and Black only pops up every once in a while. Scaling Black's more outlandish behavior back to smaller doses is usually the way to go, since his brand of humor can grow tiring easily.
Not Funny: Shallow Hal
Black plays mostly straight man in this Farrelly Brother's comedy, and the film would actually benefit from some trademark Jack Black energy. Here he feels neutered, and boring Jack Black is way worse than obnoxious Jack Black.
Funny: Tropic Thunder
Ben Stiller's film is completely off the wall, and Black's high-energy humor fits right into the tone of the film. He's just as loud and ridiculous as everything else going on in the film so it works.
Not Funny: Tenacious D in: The Pick of Destiny
This is a classic case of Black doing way too much and overstaying his welcome. The comedy stylings of Tenacious D might work wonders onstage, but not in a full-length, poorly written movie that banks on Black flailing like a buffoon.
Funny: Bernie
In Bernie, Black shows some hidden acting talents and does something completely removed from his normal persona. The actor delivers his best performance ever; Richard Linklater's dark comedy is a clear sign that Black should keep stretching his range.
Not Funny: Envy 
To his credit, this piece of s**t never gave him much of a chance.
Funny: Be Kind Rewind
On the contrary, Michael Gondry's off-kilter ode to community and creation gave Black a venue to use his big energy to great effect in the many of the home movies that need to be outlandish and absurd. The film is so weird itself that Black really works here.
Not Funny: Saving Silverman 
We don't care how many times you watched this when you were a freshman in high school. Black is much funnier sharp than he is dumb as rocks (and Saving Silverman is sub-rock dumbness).
Funny: School of Rock
Black's shtick works better at material for a younger audience, which is part of the reason why the Kung Fu Panda movies are such a huge success. Here his high energy and manic charisma is used to enthuse kids with a love of music, which makes him an altogether charming and funny hero.
Brilliant: Orange County
In a moment of panic, Black took off his socks before diving into a swimming pool to save his drowning brother. Something about that screams comic genius.
So on which side will The D-Train land?