When Will Leonardo DiCaprio Win an Oscar?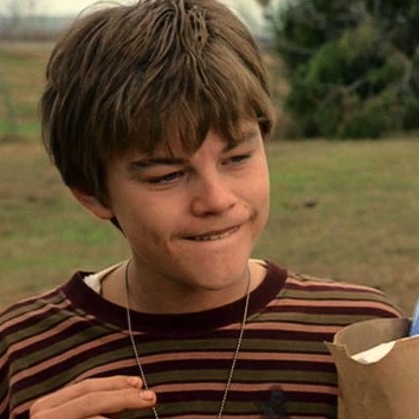 Like some of his A-List contemporaries, Leonardo DiCaprio started his career young, tackling any small screen role that would come his way. His breakout came from the Cousin Oliver-esque role of Luke Brower in the Kirk Cameron/Alan Thicke sitcom Growing Pains. The role could have seen him typecast, but DiCaprio had versatility and charisma that his co-stars lacked. Miraculously, the young actor parlayed his 23-episode stint into a full-fledged movie career, making his big screen debut in the Robert De Niro familial drama This Boy's Life, and earning his first Oscar nomination at the age of 19 for What's Eating Gilbert Grape.
There are two types of true movie stars: One whose face a studio can slap on a poster and make bank, regardless of quality, and one whose raw talent has every director in town clamoring to work with them. After that first nomination, a few test runs with notable names (Sam Raimi in The Quick and the Dead, Baz Luhrmann in Romeo + Juliet) and a star turn in Titanic, DiCaprio became both. From there, the former-heartthrob continued his evolution, utilizing his fame and status in Hollywood to help some of the last decade's riskier dramatic fare take flight. He took commanding leads in Danny Boyle's The Beach, Spielberg's Catch Me If You Can, Edward Zwick's The Blood Diamond, Sam Mendes' Revolutionary Road, and Christopher Nolan's Inception. Peppered between those prestige dramas, DiCaprio fostered a relationship with legendary director Martin Scorsese that resulted in four quality films: Gangs of New York, The Aviator, The Departed and Shutter Island (and the duo are rumored to have more movies in the works).
But since his first swing at Oscar gold in 1993, DiCaprio has only been nominated twice: for Best Actor in 2004's The Aviator and 2006's Blood Diamond. The actor can deliver, but apparently, not enough for the Academy.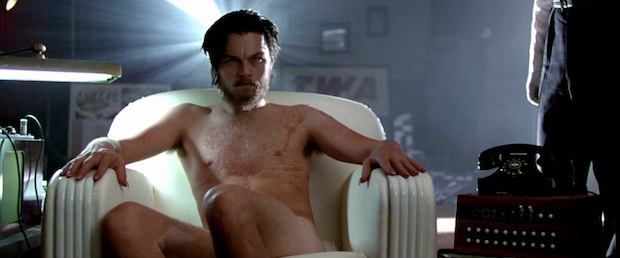 That's the fundamental problem with the Oscars. There are some talented folk that, no matter what they do, they'll receive a nomination (see: Meryl Streep). Then there are others of which the Academy demands more. In the eyes of the Academy, Leonardo DiCaprio gives great performances–but not the BEST performances. Over the years, he's never taken on a truly "showy" role, an extravagant performance wild enough to have voters say, "Yeah, he is acting!" Think something like Daniel Day-Lewis in There Will Be Blood, a tour-de-force that's poetic, ferocious and BIG. But in DiCaprio's movies, the actor strives to make his characters' eccentricities relatable, using suave mannerisms and his reserved facade to keep an array of personalities and emotions grounded. Even his Howard Hughes, a man who locked himself away while battling psychological duress, drawing up airplane blueprints and peeing in bottles, felt restrained. That could be a personal choice—either he fears slipping of the edge and overacting on screen, or doesn't find those types of roles all that interesting. It really doesn't matter. He does great work, just not the kind of that earns a guy an Oscar.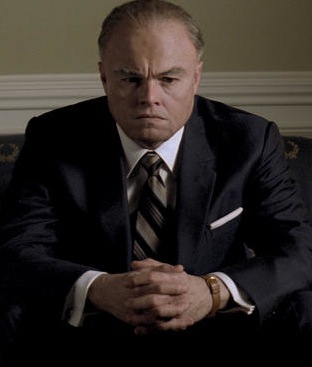 Flashy parts aren't the only hurdle standing in DiCaprio's way to Oscar glory. By Hollywood standards, he's still a young guy—at 37, DiCaprio's body of work is astounding, but he's never been in the running when someone else didn't deserve it more. Award prognosticators, picking up buzz from the inner voting circles, are able to venture guesses for possible Oscar contenders early, because the Academy is notorious for following tradition. Rewarding time-honored actors in memorable roles, as a proxy for the celebrity's lifetime of work, is common practice (unless you think Pacino's finest role really was in Scent of a Woman). DiCaprio isn't far enough along in his career to be thrown that bone.
My fear is that the constant cold shoulder for his body of work will push DiCaprio to strive for awards recognition, instead of allowing accolades land in his lap. His new movie, the Clint Eastwood-directed J. Edgar, feels like a strategic move. The movie chronicles the turbulent, controversial life of the infamous FBI director—and if there's one thing the Academy has been known to love, it's biopics that pull an actor through the ringer (in the last ten years, five of the Best Actor winners portrayed real people). This isn't to say the performance is lackluster—he's great in the movie, even under ten pounds of old age make-up—but J. Edgar may be too serious, too restrained, too soulless for his own good. DiCaprio needs a colorful role. He needs to spice it up.
Once upon a time DiCaprio was set to play the wicked Nazi Hans Landa in Quentin Tarantino's Inglorious Basterds (a role that earned Christoph Waltz an Oscar), but allegedly turned it down because it wasn't good for his image. Thankfully, he seems to have put reputation aside in order to join Tarantino's latest, Django Unchained, where he'll play a villainous slave owner. That's a big move, and it feels right. If anything will catch the eye of the Academy, including the new wave of young ruffians filtering in to the voting scene, it's risk-taking. I have no doubt that Leonardo DiCaprio will one day march to the podium to accept his Academy Award for Best Actor, but, for now, he may be standing in his own way. There's a wild, unfiltered version of the actor lurking underneath his oh-so-serious exterior. Once it comes out, the statue will be his for the taking.
="FONT-STYLE:>