'Where's Waldo' Is Being Made into a Movie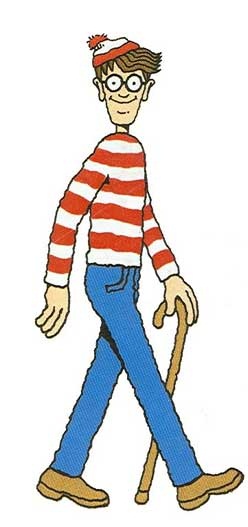 In the past ten minutes, I have learned two very bizarre pieces of news. The first: there is a live action Where's Waldo movie in the works. The film has been dubbed a "family adventure," and will likely take the iconic character from the game book series by Martin Hanford, and place him in a variety of challenging, exotic and fantastical locations on a quest to find his way home. Or, feasibly, there'll be a Saving Private Ryan mission involving a group of individuals seeking the elusive Waldo, bent on getting him back in time for a special Christmastime Comic-Con for a bout of candy cane cosplay.
The second, and far more brain-melting, piece of news is that from 1991-'92, CBS Kids ran a Where's Waldo cartoon series. Now, this was unsettling to me for a number of reasons. For one: there was a 1990s cartoon series that I have never heard of (I have staked my reputation on being a master of all things animated post-Berlin Wall). Naturally, I immediately braved the minefields of YouTube to find some hard evidence of this cartoon. What I found was a series that involved a Rodney Dangerfield-inspired wizard and a theme song reminiscent of Allen Ginsberg's beat poetry.
The real question now: who will—rather, who can—play the notorious Waldo in this upcoming film? Waldo represents the everyman: an individual who, although often ensconced by societies and ideologies with far greater fervor and vividity than he, remains a glimmering speckle of humanity. When we seek Waldo, we seek ourselves. We long to be sought. We figure, "If Waldo can stand out among all of these battling gnomes, perhaps I might stand out among my shattered generation." So who can represent such a powerful notion? I have an idea.
Enjoy (or whatever) the Where's Waldo theme song below.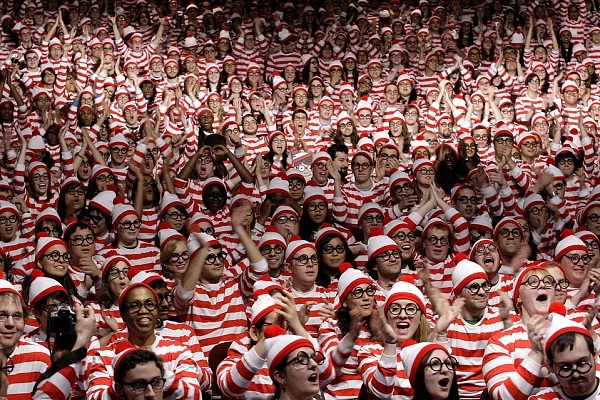 Source: Variety