Which 'Mirror Mirror' Poster Is the Fairest of Them All?
Reactions to the first trailer for Tarsem's (The Fall, Immortals) shiny new Snow White flick Mirror Mirror were relatively mixed. In an age where all fairy tale-inspired movies are glossed with a thick coat of dark and gritty, Tarsem's entry into the genre is bright, cheerful and a little goofy.
Frankly, I dig it. There's a complete lack of cynicism to Mirror Mirror—which stars Lily Collins as Snow White, Armie Hammer as Prince Charming and Julia Roberts as the Evil Queen—and Tarsem's eye for design and theatricality enlivens it with a certain tangible magic, like Jim Henson's Labyrinth of The Dark Crystal. I would not be surprised if the dwarves in this movie started rapping or if MC Hammer strutted out to break dance with Julia Roberts. Mirror, Mirror owns its ridiculousness.
Two new posters for the movie have appeared online and, while they're not as wild and weird as the initial spot, they pop. Check them out below and keep scrolling for another viewing of the trailer.
="font-style:>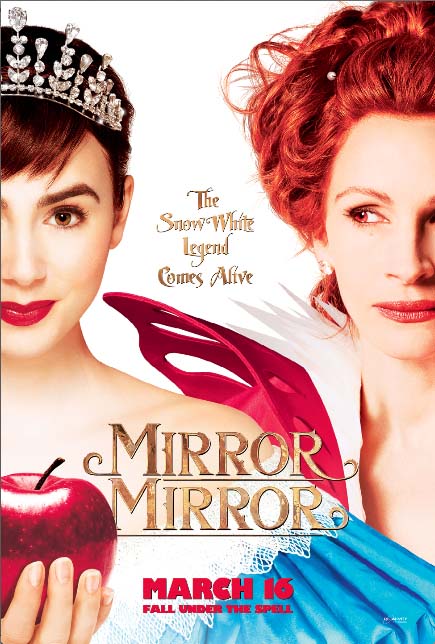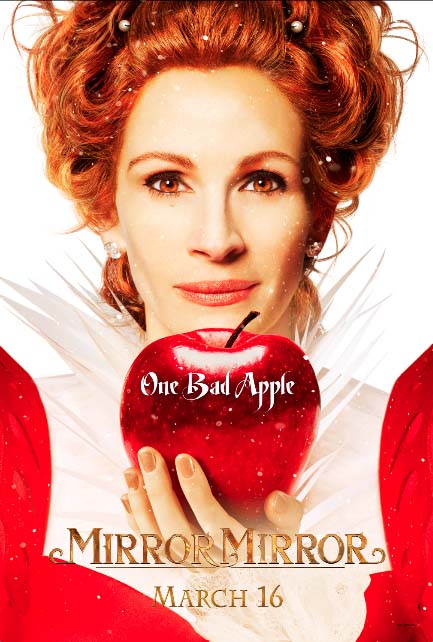 Source: Emileeid.com (via Comingsoon)