Which Toronto Film Festival Highlights Have Oscar Potential?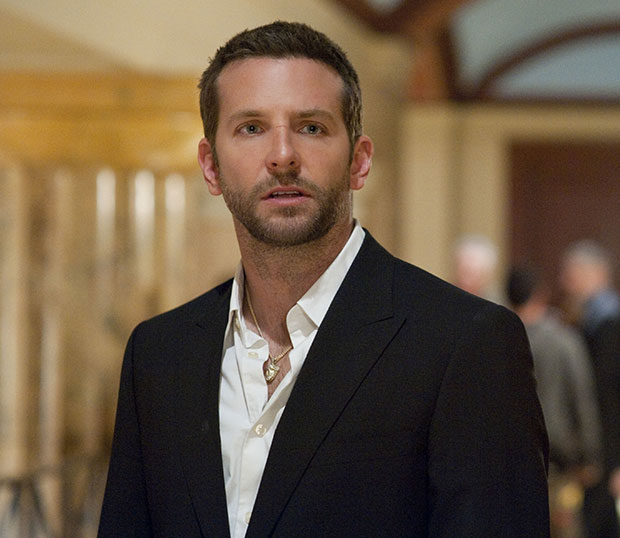 Unlike most festivals that program small films prime for discovery, the Toronto International Film Festival parades nearly 300 films, most of which are well-known going into the ten day moviegoing extravaganza. Big name, award-friendly directors like Ben Affleck, Terrence Malick, David O. Russell, and the Wachowskis arrive on the scene to show off their latest cinematic works, in hopes of stirring up buzz and hooking potential moviegoers.
As a preview of the Fall and Winter line-ups to come, TIFF 2012 was a major success. Impressively, the festival's audiences, both eager for serious, post-summer entertainment and skeptical that respected filmmakers could continue to deliver quality work, walked away wowed. Now that the festival has wound down and its winners have been announced, conversation immediately steers towards awards consideration. Which crowdpleasing films can go all the way to the Oscars?
While an Oscar win does little to impact the quality of a movie (as long as they come out, people who see them in theaters win!), TIFF's award winners and debuts have gone on to see major contention in the Academy Awards races and, in turn, box office success. Will this year follow suit? Here are the Toronto movies we think have what it takes to take home gold:
David O. Russell's follow up to 2010's Oscar-nominated The Fighter has all the makings of a Best Picture contender — including a TIFF Audience Award, shared with previous winners Slumdog Millionaire and The King's Speech. With two knockout performances by Bradley Cooper and Jennifer Lawrence, that miraculously weave comedy into a dark story of mental illness, Silver Linings Playbook is a human story that never loses itself in schmaltz. Even with the "true story" weight of the material, Russell's unique voice oozes from every moment of the film, which should help him snag a Best Director and Best Screenplay nomination.
Andy and Lana Wachowski teamed up with German auteur Tom Tykwer to realize the three-hour experimental narrative Cloud Atlas which cross-cuts six stories following dozens of characters and spanning hundreds of years. Reviews were mixed at TIFF (although it knocked our socks off), so its Oscar potential is up in the air. There's an unmatched level of craft on display in Cloud Atlas, making it a shoe-in for a technical awards at the end of the season, but if audiences manage to connect with it on a existential level — as intended by the juxtaposition of characters and their souls' many lives — it could blossom into a Best Picture contender. While Tom Hanks has been a viable actor candidate in the past, Cloud Atlas is definitely an ensemble movie. No one steals the spotlight, making the star (and Oscar possibility) of Cloud Atlas the movie as a whole.
Period dramas get a bad rap, belittled as "Oscar fodder" rather than actual efforts to turn classic material into relevant, modern movies. Thankfully, Atonement and Hanna director Joe Wright delivered a stunning riff on famed Russian love story Anna Karenina that should have prejudging naysayers eating crow when it hits theaters this Fall. Wright heightens the reality of his story by constructing Anna Karenina like an immersive ballet or opera.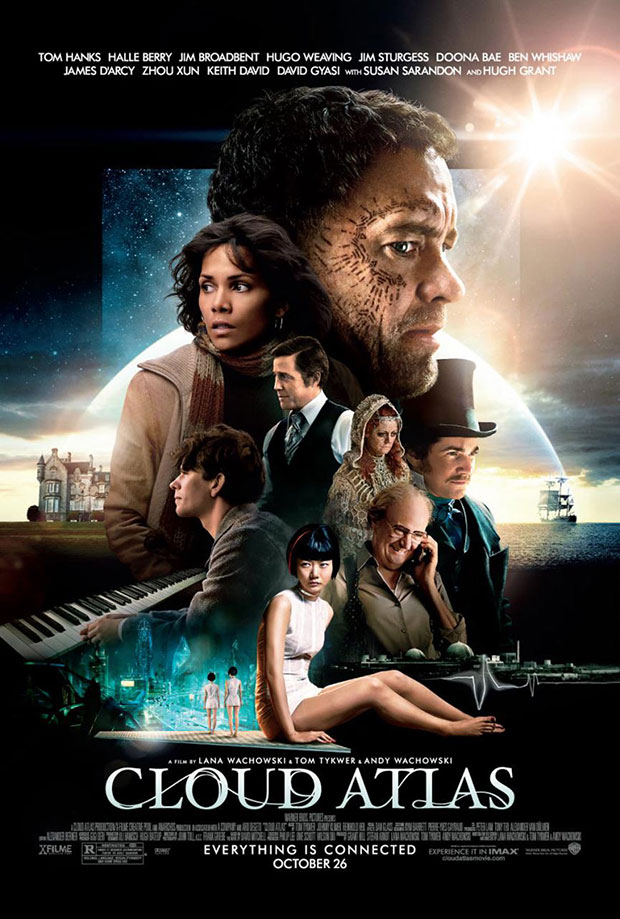 The production design and score are destined for Oscar nominations, but under the eye of Wright, every element seems to bleed into one another — including the great performances by Keira Knightley and Aaron Johnson. The film won't win everyone over, but Wright's hand will hopefully be evident enough to earn him a Best Director nomination.
Paul Thomas Anderson's latest has been lauded for its 70mm cinematography, which should make it a lock for the Best Cinematography Oscar, but its leading men should be the talk of the town come year's end. Joaquin Phoenix and Philip Seymour Hoffman give two impressive and totally different performances in The Master: one unrestrained and feral, the other tempered and controlling. Both Oscar-worthy.
Ben Affleck's third feature kicked Toronto off on a high note, the real-life thriller wowing with its eclectic ensemble and Affleck once again delivering tense, personal action. Hollywood loves movies about Hollywood, and Argo may be the greatest story never told: the film follows a group of producers who whip up a fake production in order to covertly sneak Americans out of the Iranian revolution. With Affleck, Oscar voters may see a new great in their midst. Throwing him a few awards would be fanfare for the revelation.
We were underwhelmed by Hyde Park on the Hudson, a film chronicling President Franklin D. Roosevelt's affair with his cousin during the King and Queen of England's first visit to the United States. There isn't much of a story (and it recalls a better personal interpretation of political strife: The King's Speech). But it has one major component going for it: Bill Murray. His FDR is charming and complex, and while the film may not live up to his grandeur, the Oscars may see through the mess with a Best Actor nomination.
Amour and No
Not to be overshadowed by the major studios releases, both Michael Haneke's Amour and Pablo Larraín's No won over audiences at TIFF and could easily pop up in the the Best Foreign Language Film — and heck, even the Best Picture — conversation come Oscar time. Haneke's devastating look at old age and the waning years before death will be hard to top as the year's biggest tearjerker. No plays like a '80s Chilean version of Mad Men; starring Gael Garcia Bernal, the film tells the true story of a group of ad wizards who use their tactics of selling Coca-Cola and toothpaste to help campaign against the dictator Pinochet in an unprecedented election.
Juan Antonio Bayona's dramatization of the 2004 Indian Ocean tsunami has the chops to be an Oscar contender, but it might be too good to actually win over voters. Shocking and heartfelt, Bayona rips apart his two lead actors, Naomi Watts and Ewan McGregor, in an effort to accurately depict devastation. The first half is a frightening wonder (sure to be lauded with Special Effect Oscars next year), but if too many Academy members turn away in hopes of keeping their lunches down, The Impossible may not see the love it deserves.
Follow Matt Patches on Twitter @misterpatches
[Photo Credit: CREDIT]
More:
TIFF 2012: Is Musical Drama 'Sapphires' Actually the Next 'Artist'?
TIFF 2012: Ryan Gosling's 'Place Beyond the Pines' Aims for 'Godfather'-Style Slow Burn
TIFF 2012: Artsy Vampire Flick 'Byzantium' Is Perfect for the YAF Reader