From Zero to Hero — Who's the Best Hercules?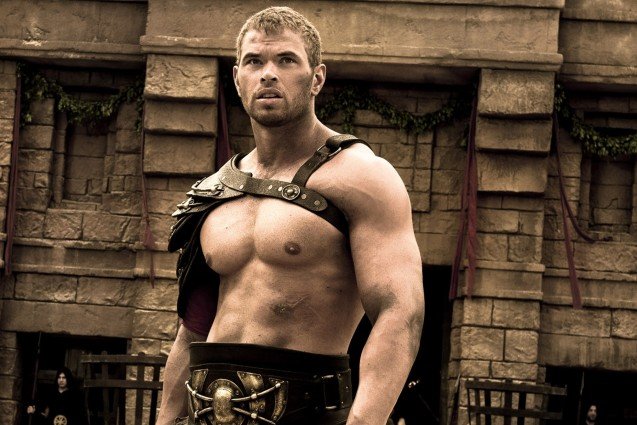 Summit Entertainment via Everett Collection
It's official, 2014 is the year of the Grecian hero Hercules. First, there was the epic nor'easter earlier in January, which took the hero's name. Now he's featured in theaters all around the country, played by Kellen Lutz, in The Legend of Hercules. But once the movie ends its theatrical run, Dwayne Johnson will bring the hero back in July for Hercules: the Thracian Wars. Lutz and Johnson join many other actors in the legacy of Hercules, but these are our favorites.
Before our favorite hunk wooed his way into our hearts through The Notebook, he played Greek's famed champion in the Young Hercules TV series. Gosling gets points for his later works more than Young Hercules actually being a good show. (It wasn't.)
Steve Reeves
The Greek champion was first portrayed on the big screen by Steve Reeves in the 1957 film, Hercules, as well as the 1959 sequel, Hercules Unchained. Reeves will always be known as the first Hercules, which counts for a lot.
The first of the bodybuilders-turned-Hercules on the list is Lou Ferrigno, who starred in the 1983 film Hercules. For anyone who grew up in the '80s, Ferrigno was the Hercules. Remember when Paul Rudd and Jason Segel met him in I Love You, Man — yeah, that's how much people love Ferrigno.
"Honey, you mean Hunk-ules." Tate Donovan voiced Hercules in the 1997 Disney animated film. Though not a physical role, kids of the '90s will always remember Donovan in Hercules, so how could we leave him off the list?
The action role that helped Arnold Schwarzenegger transition from bodybuilder to actor — and what led to him becoming the Terminator — was playing a modern day Hercules in the 1969 film Hercules in New York. 
The Hercules among men, Kevin Sorbo, played the character for six seasons on Hercules: The Legendary Journeys as well as half a dozen TV movies. For those who grew up in the 90s, Sorbo's face will always associated with the Greek hero.