Who Should Direct 'Ant-Man'?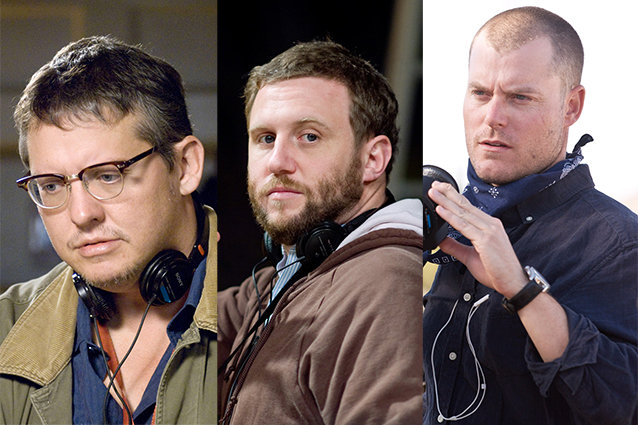 Columbia Pictures/Columbia Pictures/Warner Bros. Pictures via Everett Collection
With a rapidly approaching June 17, 2015 premiere date still in sight, the folks at Marvel are currently headhunting a new director for their upcoming Ant-Man film. After Edgar Wright suddenly left the project earlier last week, citing creative differences, the studio has been left scrambling for a helmer that fits cleanly into Wright's irreverent shoes. Since it's likely that Wright and partner Joe Cornish's script will still be used on the film – albeit with whatever changes pushed Wright away from the project – Marvel would need a director that could deliver a comedic version of the Ant-Man character. The studio is now considering directors Rawson Marshall Thurber, Adam McKay, and Ruben Fleischer to shoot the project. We've combed through each director's filmography to determine which potential filmmaker has the goods to direct the Ant-Man film.
RAWSON MARSHALL THURBER

Films: Dodgeball: A True Underdog Story, We're The Millers
Pros: We're The Millers is a competent comedy that has a decent number of laughs, and Dodgeball has developed its own cult following over the years. Thurber's work has a mass appeal, which is necessary for a summer blockbuster like Ant-Man.
Cons: Thurber's previous efforts have not proven that the director has a good handle on action scenes, which would be a huge aspect in any superhero movie.  Ant-Man especially would require some interesting staging and set pieces to highlight the character's peculiar power set.
Final Verdict: Thurber's brand of comedy is broad and likeable enough, but he doesn't have the same quirks that would have elevated a Wright-directed version of Ant-Man  above the usual fare. We also have no idea if the director can do action, so Marvel should probably look for a director with a more developed genre film resume.
ADAM MCKAY
Films: Anchorman, The Other Guys, Talladega Nights
Pros: Films like Anchorman and Talladega Nights have become instantly quotable classics, and the director's heavily improvisational style might loosen up a super-hero genre that sometimes feels too stiff and formulaic for its own good.
Cons: Since much of Wright's material for the film is in the final script, McKay's looser, more improvised directing style might conflict with Wright's writing, which is often very controlled and deliberate with the way jokes are set up and delivered. Also, like Thurber, Mckay lacks experience directing action scenes.
Final Verdict: McKay seems particularly ill-suited to direct Ant-Man. Wright and McKay are on complete opposite ends of the comedy spectrum, and McKay's loose style of comedy doesn't really fit well within Marvel and Disney's tightly managed modus operandai.
RUBEN FLEISCHER
Films: Zombieland, 30 Minutes or Less, Gangster Squad
Pros: Finally, a director that knows his way around an action scene. Zombieland is a great blend of action and comedy, and relies on some fun visual directing tricks that wouldn't feel out of place in say, Shaun of the Dead.
Cons: While Zombieland was an assured debut, the director has found himself in a deep slump as of late. Both 30 Minutes or Less and Gangster Squad were lackluster efforts, and we wouldn't want to see Ant-Man to end up the same way.
Final Verdict: Zombieland is just so good that despite his recent missteps, we have faith that Fleischer can deliver a great Ant-Man film.