Who Should Play Tupac Shakur in the Rapper's Developing Biopic?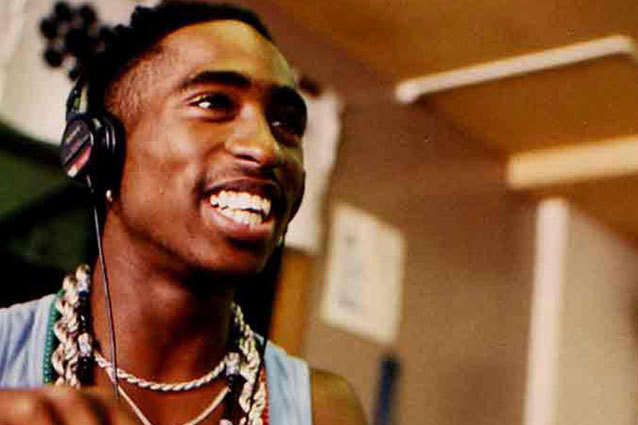 WENN
Emmett/Furla/Oasis Films and Morgan Creek Productions have come together to resurrect Tupac Shakur on the silver screen. 
A biopic about the late rapper, simply titled Tupac, will be released in 2014. The film will be shot in Atlanta. Alfeni Shakur, Tupac's mother, will be an exectutive producer for the project.
Seventeen years ago, Tupac Shakur was cut down in a drive-by-shooting that changed hip-hop forever. The rap community, and the music world in general, was left with a gaping void that could never be filled. Through the release of posthumous albums, his recent hologram performances, and a few conspiracy theories, however, it sometimes feels like that Tupac never really left us. Now that there's a chance to immortalize the legend in film, the perfect actor needs to be cast. But portraying a man with such a legendary persona will be a tall order for even the most talented young actor. Tupac possessed an electric charisma and fierce intelligence, but also had a hardened edge to him. You would need an actor that would be able to convey all of these qualities in a multifaceted performance. The actor would also need to be able to spit Tupac's lyrics with a convincing amount street cred and gravitas. Here are our picks for possible candidates that could do the role justice.
Michael B. Jordan
A choice that is almost too obvious. We've seen Jordan's range in projects stretching from his stints on shows like Friday Night Lights and Parenthood, to his layered performance in Fruitvale Station that has even garnered Academy Award attention. 
Chadwick Boseman
Chadwick Boseman wowed us with his heartfelt and intense performance in 42. The actor has a certain presense that allowed him to step into a role like Jackie Robinson with ease, and would also allow him to play a great Tupac.
Anthony Mackie
Anthony Mackie gets a nod for already having some experience. The actor already played the late rapper in the 2009 film Notorious, a film centered on the life and death of Tupac's east coast rival The Notorious B.I.G.. Mackie is a fine actor whose performance in Notorious left us wanting more of his interpretation of Tupac.
Mechad Brooks
Mechad Brooks is a talented actor that has had supporting roles in shows like Desperate Houswives and True Blood. Brooks hasn't had the chance to flex his acting muscles on a really meaty role as of yet, but a part like this one could really jump start his career and show the world that he's more than just a pretty face and a pile of abs.
More:
Tupac at Cochella: The Greatest Holograms in History
Jennifer Hudson in 'Winnie Mandela' Biopic
The Five Best Hip-Hop Mixtapes of 2013
---
From Our Partners:


A Complete History Of Twerking (1993-2013) (Vh1)


15 Stars Share Secrets of their Sex Lives (Celebuzz)