Why 'Finding Nemo 3D' Actually Needed a Re-Release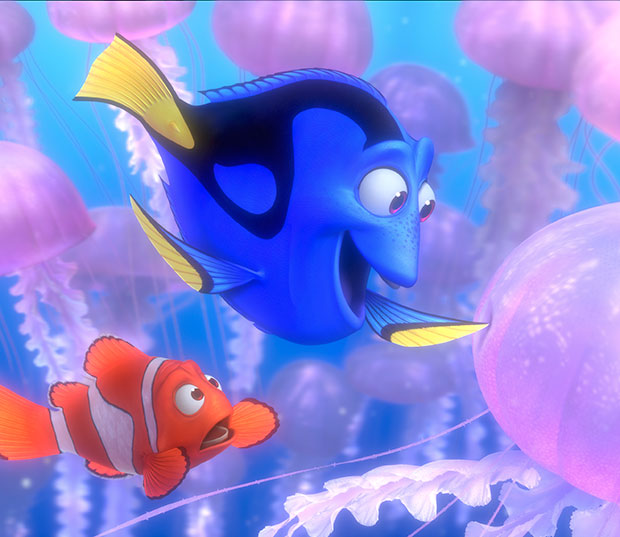 Most of the technology-loving world saw Disney-Pixar's Finding Nemo when it hit theaters in 2003, and for the most part, we all loved it. The sweet tale about a little fish sheltered from the rest of the oceanic world suddenly being ripped from his father's warm anemone and thrown into the foreign landscape of a dentist's aquarium while his father adventures his way across the ocean to save his son with his forgetful, hilarious friend at his side is easy to love. And the brilliant, colorful, detailed visual of Nemo (Alexander Gould), Marlin (Albert Brooks), and Dory's (Ellen DeGeneres) undersea world captivated audiences. But the film was in theaters only a few short years ago. Why re-release it so soon?
It's simple: Finding Nemo should have been done in 3D in the first place. Unfortunately, the ubiquity of the technology was a bit far off at that point, a format reserved for Spy Kids flicks and James Cameron documentaries, and the film was released in all its beauty in the 2D format. It's for that reason that the quality of 3D in September 14's re-release isn't quite what it could be: 3D conversion tends to experience a lower level of quality than films made in 3D from the start. It's enough to make you wish you could turn back time and give the Pixar folks the gumption to try it on the now-classic film.
Still, we're lucky that Pixar did eventually give into Nemo 3D, even if it was as an afterthought. Finding Nemo's sweeping ocean scenes — especially the introduction of Marlin's vibrant reef, the journey through the E.A.C. (East Australian Current) with Crush the Turtle, and the dangerous bouncing game through the bubble-gum pink jelly fish forest — are practically begging to be seen in 3D, and the conversion does it well enough to be worth the cash to get into the theater.
So, while the film hasn't been out of theaters quite long enough for audiences to "miss" it the way they did Beauty and the Beast and The Lion King when they were released in 3D, Nemo is one of the most logical choices for Disney's re-release plan.
Nemo 3D certainly won't surprise you. It will be exactly what you'd expect it to be. But it will enchant you. And hey, it's a Disney movie: enchantment is sort of their bread and butter.
Follow Kelsea on Twitter @KelseaStahler
[Photo credit: Disney/Pixar]
More:
Ellen DeGeneres for 'Finding Nemo 2': What's In Store For the Pixar Sequel's Future
Look No Further: The Trailer For 'Finding Nemo 2'