Why 'Green Lantern' Must Succeed This Summer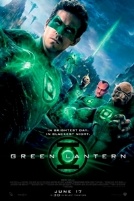 This Friday, we'll all be boarding the emerald skies when we check out Warner Bros. Green Lantern on the big screen, but a lot more than box office is riding on the power-ring-wielding superhero's shoulders. Here are several things we hope for and expect of the Emerald Knight, and a few reasons why he must not only rule the weekend (which it most likely will) but also claim the title of "Film of the Summer."
Green Lantern Must Be a Great Movie
Besides making it's money back and having fans proclaim it's success, Green Lantern has to be a great movie. It has to be an accessible movie for any novice. One of many reasons that Christopher Nolan's Batman movies and Sam Raimi's first two Spider-Man movies were so successful is that they stayed true not only to the heart of their iconic characters, but also appealed to the masses as well. And with this year's "Sexiest Man Alive" cast as the Emerald Knight, Green Lantern should have no problem bringing in audiences of all ages and genders.
Green Lantern Must Be a Great Comic Book Movie
In addition to appealing to the masses, Green Lantern (especially Hal Jordan's Lantern) is one of the most beloved comic book franchises in the history of the medium. Even when DC tried to make him one of the worst villains in comic book history, it was the fans that yearned and fought for the ring to find him again. While the masses will be going to the theaters in droves, it'll be we comic book geeks who keep coming back for seconds and thirds.
Green Lantern Needs to Contend with Thor, Captain America and X–Men: First Class
On the road to Marvel Comics' Avengers movie and revitalizing the X–Men film franchise, we've already gotten not one, but TWO Marvel movies this summer, and Captain America is on his way. Green Lantern is the lone DC character coming to theaters this year and the world en masse needs to know that DC's characters are just as good as Marvel's.
The Comic Book Industry Could Use a Boost in Readership
Comic books have been long thought of as picture books for young boys and overgrown man–children. The dawn of superhero cinema should have changed all that. But sadly, no, it hasn't – and readership has consistently dropped. A character like Green Lantern, who has been revitalized over the past few years in the comics, should hopefully be able to drive a few moviegoers into a comic store to pick up some great GL stories. Might I suggest "Emerald Twilight," "The Sinestro War," and "Blackest Night" to get interested film fans started.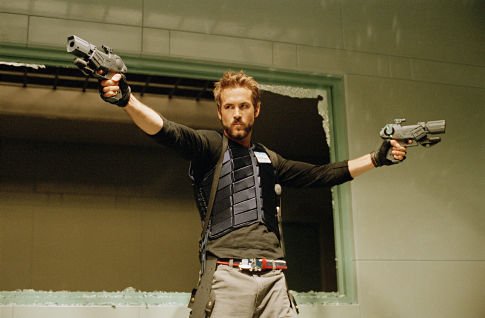 Doesn't it Seem Like Mr. Reynolds Wants to be an Action Hero?
Ryan Reynolds is a fanboy like a lot of us out there. He's cast as the "Merc' with a Mouth," Deadpool, presumably as soon as a script is ready. He's dabbled in action movies before (Blade: Trinity, X–Men Origins: Wolverine), and while he makes good money doing romantic comedies, fanboys want to cheer for him. Reynolds has got to know this and at least in some part wants to make more and more of these grand, sweeping action epics.
Movies Like This NEED to be Seen on the Big Screen
Several sites have hyped Green Lantern as the next Star Wars or the superhero version of it, and we all know for better or worse George Lucas' magnum opus needs to be seen on the big screen to truly enjoy (or despise) all of the amazing effects, action and story. For someone like me, who has read a GL tale or two in his day, I'm inclined to agree with the sentiment. Green Lantern, when done right, is at its heart an enormous character driven sci–fi tale, and not seeing it theaters wouldn't be doing it justice.
We All Need A Little Hope in Our Lives
The story of Hal Jordan is often a tragic one, but it's also a tale of hope and willpower. It's the story of an earthling who shows amazing amounts of bravery in the face of intergalactic evil. I'm sure that plenty of us would like to even remotely embody what Hal Jordan has over the years; you know, minus those few years where he went crazy. But even so, we've all had our bad days, haven't we?
The Road to the Justice League Starts Here
While I'm not entirely on board with Warner Bros. and DC making a Justice League movie, the companies wants to do so and this will be the first glimpse into its larger mythos with a character who isn't a bat or a Kryptonian. If Iron Man and Robert Downey Jr. failed to impress, we wouldn't be gearing up for The Avengers. Likewise, if Green Lantern and Ryan Reynolds falter, fans won't get to see the ultra–cool JLA base on the moon.
The Green Lantern Franchise is Never Ending
For those of you who don't know, Hal Jordan wasn't even DC's first Green Lantern. Alan Scott was. Those two, John Stewart (the GL of the JLA cartoons), the brash Guy Gardner, Tomar Re and the beloved Kilowog are several of the more popular Lanterns, each with their own stories. Each could have at the very least, an animated movie made based on them (although I think it'd be damn cool to see Matthew St. Patrick or Roger Cross as John Stewart). Have I mentioned Kyle Rayner? The Green Lantern universe IS as diverse as any science fiction/fantasy universe out there and Warner Bros. would be wise to mine it for as long as it can.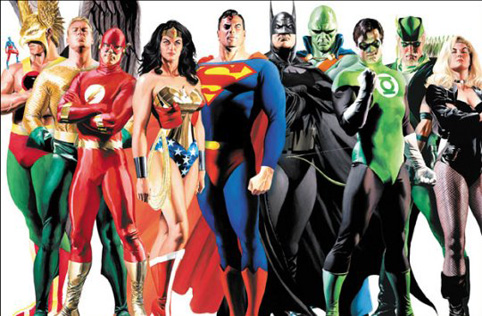 More DC Comic Book Movies Please
If this movie flops, we'll be stuck with only Batman and Superman movies to look forward to. DC has so many popular characters – The Flash, Wonder Woman, Hawkman and Green Arrow, just to name a few. For some odd reason the company has had a hugely difficult time bringing any of these characters to the screen (the recent Wonder Woman barely scratches the surface). There is simply no excuse that over half of Marvel's most popular characters have had at least one film while DC characters have been made to languish in direct–to–video movies only. Not that any of them are bad; go see New Frontier for a great example.