Why 'That's My Boy' Is the Right Move for Adam Sandler's Career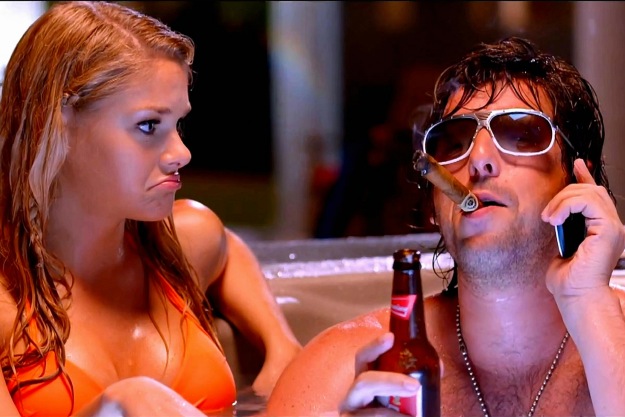 In the span of just two decades of starring in movies, Adam Sandler has grossed over $2 billion at the U.S. box office. Out of twenty-four films that Sandler has headlined, twelve of them have grossed over $100 million in their theatrical run. Based on the numbers alone, the actor clearly has a sense of how to rope in the movie-going public.
Adding to the impressive feat is the constant shift of tastes over those twenty years. Pop culture is not a stagnant entity. It ebbs and flows as the world around it shifts. Miraculously, Sandler has kept up with the times, remaining true to his style while capitalizing on the changing landscape. This week sees the release of the former Saturday Night Live castmember's latest, That's My Boy, a raunchy comedy that pairs the star with another SNL breakout: Andy Samberg. The movie is a change of pace for Sandler, whose biggest hits of the last few years have either kept the laughs PG-13 (Grown Ups, The Longest Yard, Just Go with It) or been aimed at a younger crowd (Click, Bedtime Stories).
That's My Boy is unabashedly R, two hours of foul-mouthed jokes and gross out humor, courtesy of the filmmakers behind 2008's Sex Drive. Sandler has previously dabbled with the eighteen and up rating, but for films that were overtly out of his routine. The actor wasn't able to lure his usual crowd to his two dramatic, R-rated movies, Punch-Drunk Love and Reign Over Me, which grossed just under $20 million each (although for the budgets and subject matters of those boutique films, the totals were decent business). Judd Apatow, coming off the huge success stories of 40-Year-Old Virgin and Knocked Up, collaborated with Sandler on the R-rated Funny People, an introspective comedy loosely based on the duo's own comedy careers. The movie underperformed, bowing out of theaters with $55 million. Historically, the R-rating has been a hurdle for Sandler.
But Sandler is an expert in the evolving cinematic appetites of audiences and That's My Boy is a calculated move. For comedy, the R-rating is no longer a deterrent, but rather a reason for paying age appropriate audiences to flock to the theaters. Movies like There's Something About Mary and Scary Movie chipped away at Hollywood's expectations, but Apatow broke down the dam.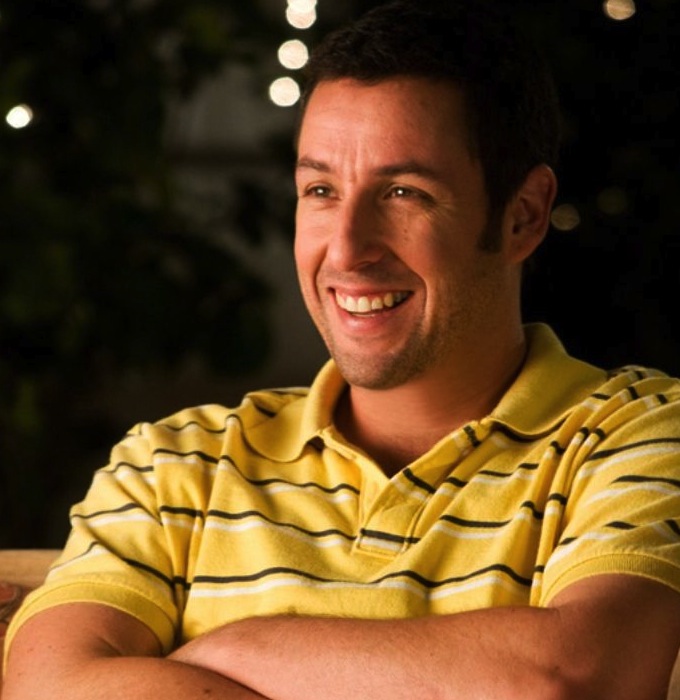 The producer delivered a string of hits that blew away the competition: 40-Year-Old Virgin, Superbad, Knocked Up, Step Brothers and Bridesmaids, all proving that with the right formula, the R-rated comedy can pop. Others, like 21 Jump Street and The Hangover franchise followed. Sandler's teaming with Apatow may not have been a hit, but it wasn't a broad comedy either. That's My Boy is the actor's piece of the action.
Teaming up with Samberg, a current comedy wunderkind riding high from his final season on SNL, is the other piece of the That's My Boy puzzle. As actors age (especially comedians) there is a struggle to remain in touch with the demographic that's going to make a movie huge. But sharing the spotlight with a fresh-faced talent is a solution — suddenly, a whole other fanbase is lining up for the movie. Jim Carrey approached a similar tactic when he costarred with Zooey Deschanel in Yes Man. Ben Stiller surrounded himself with up-and-comers for his action comedy Tropic Thunder, while his upcoming The Watch pairs him with Jonah Hill. Sandler working with Samberg does a service to them both: Samberg gains traction from working with a bonafide movie star, Sandler continues to attract young audience members.
With a packed summer weekend, That's My Boy may fly under Sandler's usual box office draw (although he lost a bit of traction with last year's Razzie-sweeping Jack and Jill, which only amounted to $74 million), but in this case, the risk-taking outweighs the returns. By starring in That's My Boy in the first place, Sandler solidifies himself as a viable star who's still willing to try anything to keep up with the zeitgeist. And yes, sometimes that zeitgeist demands bathroom humor.
Follow Matt Patches on Twitter @misterpatches
More:
Adam Sandler Movies: Proof Celebrity Cameos Gauge the Quality
Adam Sandler Is 'Billy Madison' 20 Years Later in 'That's My Boy' Trailer
The Adam Sandler Stupidity Scale
[Photo Credit: Sony Pictures, Universal Pictures]