Why We Need the Superhero 'Pootie Tang' Now More Than Ever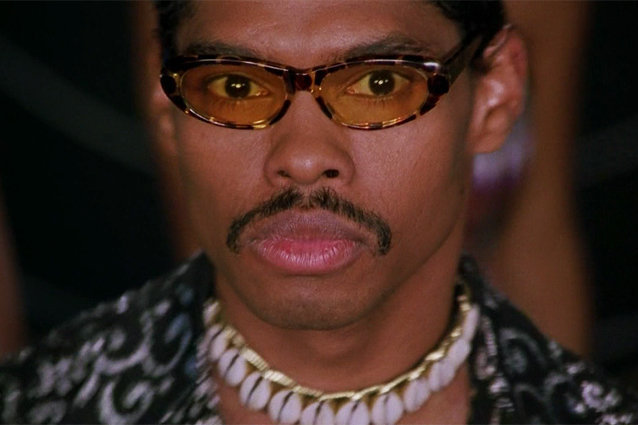 Paramount Pictures
As most moviegoers head to the theaters to get their latest Spiderman or Captain America fix, I'm still impatiently waiting for the Pootie Tang sequel. 
For those who don't know, Pootie Tang is a comedy from 2001 that stars Lance Crouther as the titular superhero of the ghetto who takes on corporate America. Louis C.K. adapted the film from a comedy sketch that first appeared on The Chris Rock Show, and Jennifer Coolidge, Chris Rock, and Wanda Sykes co-star. Upon release, the film was trashed by critics and bombed at the box office, prompting critic Roger Ebert to ask: "How did this train wreck happen?"
Let's just say that critics and audiences were wrong about this one. Enough boring superhero movies have been released since 2001 to remind us that the genre as it currently stands is in dire need of revision and rejuvenation, and that Mr. Tang is the superhero to do the job.
Unlike other superhero wimps Batman and Iron Man, Pootie Tang can take on any criminal with the power of his belt, and he can make any lady swoon with just the slightest look. If that weren't enough, check out the clip below in which he makes a hit record without ever uttering a sound. 
In 2005, Chris Rock said that he would love to make a sequel. However, nearly 10 years have passed and nothing has happened. This is truly devastating, because we need the character in our lives now more than ever. While Hollywood continues to churn out redundant remakes of the same old superheroes, it's about time that a major studio puts some money aside for another Pootie Tang.