Why We're Excited About 'The Lego Movie'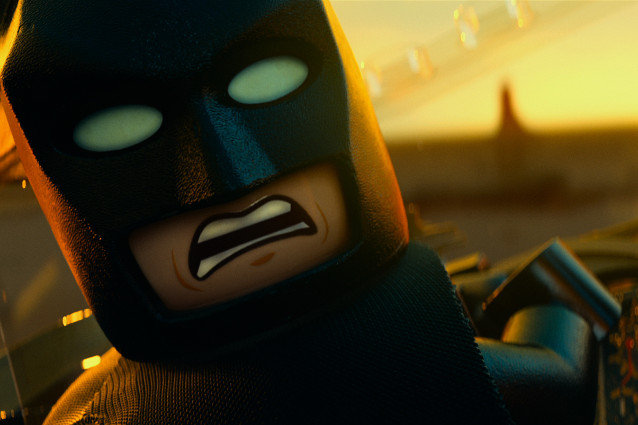 Warner Bros.
At the very least, Warner Bros' upcoming The Lego Movie should be fun. It could, however, turn into a phenomenon. Who didn't play with a Lego or one of those various Lego knockoffs? Who hasn't stepped on a Lego in bare feet (the pain is excruciating)? The Lego Movie could be one of those appealing films that rakes in the dough at the box office. Kids and adults identify with them — what's not to like?
So far, it appears as if The Lego Movie has taken itself seriously (even though it's a kids movie). Like any quality youngster flick, voice talent is key. You can't just slap a bunch of no-names together and call it a day. The Lego Movie features major Hollywood players: Channing Tatum, Jonah Hill, Elizabeth Banks, Morgan Freeman, Liam Neeson and other stars.
The movie features a world in which anything is possible — buildings can be built and torn down, imagination is infinite, and cute little toys are full of adventure and excitement. Isn't that what playing with Legos was all about as a kid? Special effects won't be a huge problem for this film because the whole thing is computer animated. Amazement is a definite possibility.
And competition at the box office should be sparse. The George Clooney World War II drama The Monuments Men looks promising, but it doesn't have as much widespread appeal as The Lego Movie. Word of mouth is necessary for any movie to have overwhelming success. In its second week, The Lego Movie will have to contend with the comedy About Last Night and the reboot of Robocop. In week three, Paul W.S. Anderson's Pompeii premieres, which is another vastly different audience. And throughout this month, there aren't any animated movies to challenge The Lego Movie. The box office is there for the taking.
The Lego video games were extremely popular. Teaming up with licensed properties, the Lego games included versions of Batman, Harry Potter, Indiana Jones, Star Wars, Marvel Super Heroes, Pirates of the Caribbean, The Lord of the Rings, The Hobbit, and Rock Band. We will see D.C. characters in The Lego Movie as Batman, Superman, Green Lantern, and Wonder Woman play parts.
Kids will obviously want to see this, but will adults flock to theaters? The memories of playing with those colorful, plastic bricks might be enough to get grown-ups to fork money over. The plot of The Lego Movie is that an ordinary minifigure must lead a quest to stop an evil tyrant. A quest! How childlike! A throwback to when we were young and playing was our top priority. This movie becoming a major success is pure speculation. But if any production has nostalgic fascination, it's this one. Just use your imagination — isn't that what playing with Legos was all about?