Why Whedonites Should Check Out 'Lust for Love'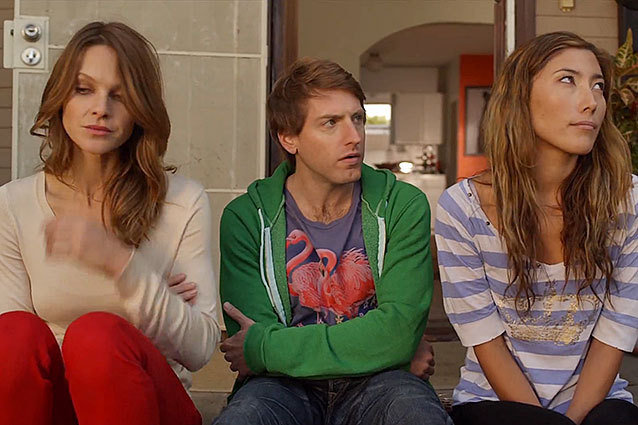 Lust for Love / YouTube
Every Joss Whedon fan knows he plays favorites with actors and actresses who have starred in his various TV shows and films. (Similar to Tim Burton with Helena Bonham Carter and Johnny Depp.) But since Whedon is engrossed in the Marvel world, there hasn't been too much room for a Whedonverse reunion since Much Ado About Nothing. However, some of the gang is getting together without their fearless leader for the new movie Lust for Love.
The independent film from director Anton King was partially funded by Kickstarter in the fall of 2011, but is finally gracing theaters in February. Lust for Love follows Astor (Fran Kranz), who screws up his one chance at a relationship with his lifelong crush Mila (Beau Garrett). Convinced he needs more experience with women in order to woo her back, Astor enlists Mila's ex-best friend Cali (Dichen Lachman).
Kranz and Lachman worked together on Whedon's 2009 series Dollhouse, along with fellow Lust for Love costar Enver Gjokaj. The group of Whedon alums is rounded out by Felicia Day who costarred in Dr. Horrible's Sing-Along Blog. (She also had a minor part in Dollhouse — in the post-apocalyptic episodes "Epitaph One" and "Epitaph Two: Return.") 
Given the Whedon-approved cast (even if he's not involved), fans of the writer and director should check out Lust for Love. Especially because the film looks really interesting.