Will 'Divergent' Re-energize Women's Stories in Sci-Fi?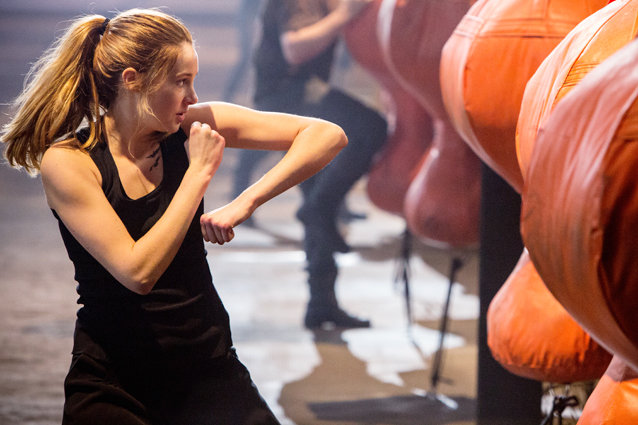 Summit Entertainment
There are plenty of female-centric books that span all genres within the "young adult" section, whether they be drama, science fiction, supernatural romance, dystopian futures, or whatever else you'd find on those ever-growing shelves. However, Hollywood has yet to reflect that percentage of female heroes, especially in science fiction. Enter Divergent — a movie that, along with The Hunger Games, could help to create more room for women in science fiction movies… we hope.
After the success of The Hunger Games, Hollywood certainly sat up and took notice that there is money to be made in young adult novel adaptations. Another takeaway from The Hunger Games — one we will soon see echoed with Divergent, we predict — is that audiences of any sex or gender can get behind a female hero just as much as a male hero. No one can argue that Katniss Everdeen isn't badass. Tris Prior will be just as hard-hitting, if not more so.
But, while it's fantastic to see more women in action roles, it's also great to see them portray fully developed, well-rounded characters for a change. It's important for Hollywood to showcase women in a variety of roles like action and drama and comedy, but it's also important to have movies focused on a single female character. Too often female characters are there to support (or date!) the male characters, and nothing more. It's fantastic to see films like Divergent and The Hunger Games try to accurately portray a woman's story. 
Divergent might not change the game completely, but it is a step in the right direction — at least there's no love triangle! Any step toward seeing more female leads in science fiction films is a good one.
Divergent hits theaters March 21. You can check showtimes and purchase advanced tickets at Movietickets.com.