Will Ferrell Wants Jason Bateman, Charlie Day, and Jason Sudeikis for 'Anchorman 2'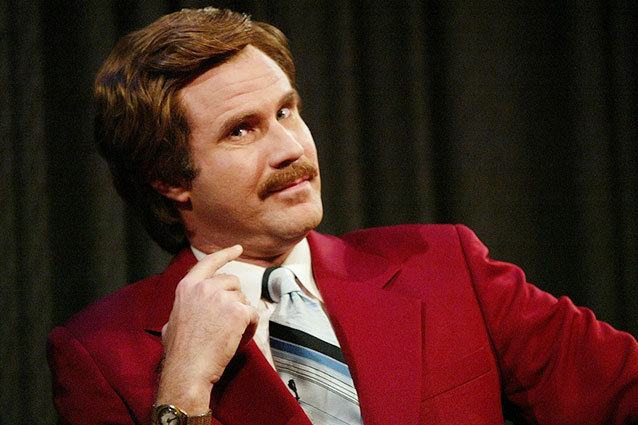 Will Ferrell has seen his fair share of comedy films. Asking him to narrow his "best of" list down to the funniest movie of all time? An impossible task. He'll rattle off a few highlights — Caddyshack, Airplane, Ghostbusters, Monty Python and the Holy Grail— but choosing just one strikes him as limiting.
"There are so many forms of humor that I really can't say what the funniest is," Ferrell says. "I'll laugh at just about anything, as long as it's remotely funny. But the stuff that I'm really entertained by lately is the stuff that's so well-written, where you're afraid to laugh after you hear something hilarious because you might not hear what's said next, which could possibly be funnier than the line before."
After lauding the best of the best, Ferrell turns to one of the funniest movies of all time: Anchorman. He says he "loved the movie" thanks to what he dubs "an amazing ensemble cast." He didn't even realize how popular it was until years after watching the final cut. "I always thought it was popular, but having recently moved to San Diego, I've noticed it has developed a cult following, particularly here."
RELATED: 'Anchorman 2': A History of Sequel Rumors and Why It Will Work
For Ferrell, the comedy that hits closest to home is the cult hit Step Brothers, thanks to its all-too-true central relationship. When Ferrell watches the John C. Reilly co-starring comedy, it recalls life with his own brother. "When we get together we are extremely immature, we both have had sleep walking issues, and have had various misadventures on the island of Catalina," Ferrell says. "My brother Josh actually worked as a bouncer at a wine mixer there, if you can believe it. When we left the theater all we could talk about was how strangely close to home the film had been. Now I enjoy the movie even more because it reminds me of Josh."
Cameras are finally rolling on the long-awaited sequel to Anchorman and Ferrell makes note that, while a rarity in Hollywood, follow-ups to classic films have matched their predecessors. As he puts it, "Aliens, Terminator 2, or The Dark Knight… a sequel allows for a continuation of an already great story, but instead of 45 minutes of setting everything up and establishing characters, a sequel throws you right back where the original left off, making for two hours of awesomeness."
So what are his dreams for Anchorman 2? First, Ferrell hopes to see three rising stars join the cast: Charlie Day, Jason Bateman, and Jason Sudeikis. "I felt that Day, Bateman, and Sudeikis were hilarious together in Horrible Bosses," he says. "I think they would be great as a rival news team in competition with Ron and the crew from Channel 4 Action News."
Ferrell also wants a moment in the spotlight for Step Brothers alum Reilly. "I feel he is one of the most talented actors working today, and I would love to see him reprise his role as Reed Rothchild from Boogie Nights, as it also took place in Southern California in the 1970s. That would be the best crossover in film, ever."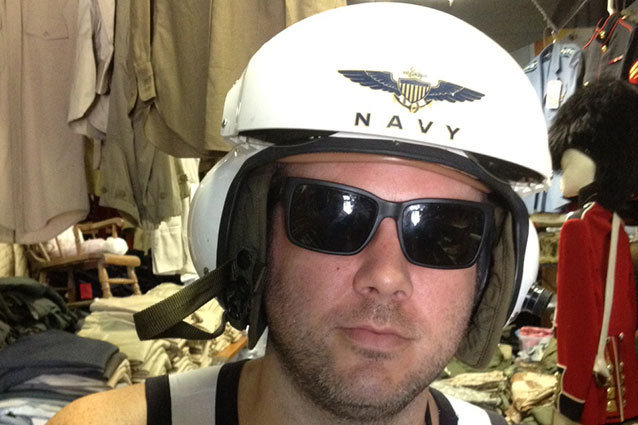 As an obvious fan of comedian Will Ferrell's work, Ferrell (pictured above) says he's thankful to share a name with someone he routinely enjoys. It could have been worse. "I can't imagine how annoyed I'd be if I had the same name as a celebrity I didn't care for, like poor Michael Bolton in Office Space," he says. Even more than his broad, ridiculous movies, Ferrell is a fan of Ferrell's understated work. "Melinda and Melinda and Stranger than Fiction are the roles that truly highlight his talent."
Ferrell, an employee of the Trader Joe's Company since 1999, has recently relocated from New York City to San Diego. He thinks it will be the perfect place to catch next year's Anchorman 2. And that's not an April Fool's Day joke.
Follow Matt Patches on Twitter @misterpatches
[Photo Credit: Paramount Pictures; Will Ferrell]
---
You Might Also Like:


15 Oscar-Winning Nude Scenes


10 Insane 'Star Wars' Moments You Didn't Notice