Will Ferrell Is a Mexican Cowboy in 'Casa de Mi Padre' Trailer
Casa de Mi Padre is laying claim to the title "the biggest international movie ever." What exactly does this mean? The largest budget? The most pronounced American star? The most guns? The Ron-est Swanson? In all of these aspects, Casa de Mi Padre might very well reign supreme. Will Ferrell plays Armando Alvarez, a Mexican farmhand who, along with his brothers, sets out to save their father's ranch, and Armando's love (Genesis Rodriguez), from a dangerous drug cartel.
The below trailer seems to really embrace the style of a Spanish-language action-drama, what with Ferrell and Rodriguez trading long, dramatic pauses and a good deal of flashy gunfire. But of course, there is still the presence of Ferrellian humor, especially when he and his cohorts patter off awkwardly after a bout of laughter. So, you get the best of both worlds.
Check out the fun trailer below, and catch Casa de Mi Padre in theaters on Mar. 16.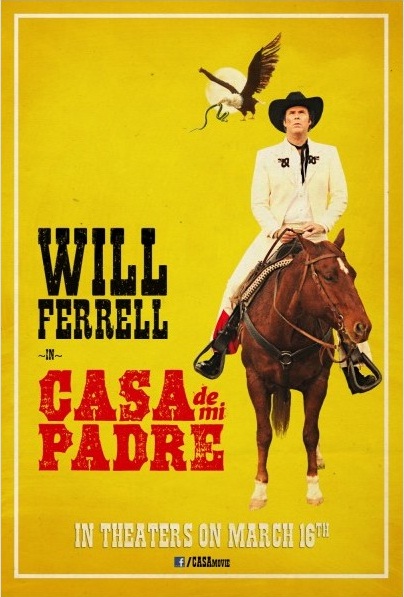 Source: Indiewire