Will Ferrell vs. Zach Galifianakis: Cast Your 'Campaign' Vote — VIDEOS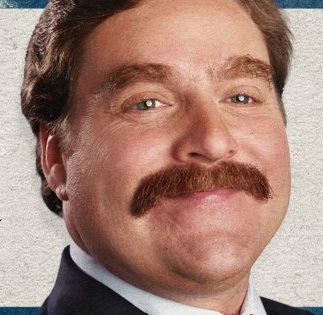 Politics is a dirty game. The kind of game wherein you try to beat your opponent by comparing his facial hair to that of detested historical tyrants, or by exploiting and manipulating religious groups to earn votes. And although antics like these are not limited to the fictional world of The Campaign, they are a lot funnier there. (Partially because the humor isn't paired with a horrifying sense of dread that the world is coming to an end… you know, like when you watch the actual news).
The Campaign stars Will Ferrell as sleazy congressional candidate Cam Brady, facing off against Zach Galifianakis, as the incompetent Marty Huggins. It might be hard to choose which candidate you'd want to destroy the government from the inside out, but the below campaign videos for each character will help you decide (courtesy of The Campaign's official Facebook pages for Brady and Huggins).
Check out the videos below, and sound off in the comments section on who you would you vote for.
Vote for Cam Brady (Ferrell)
Vote for Marty Huggins (Galifianakias)
More:
Will Ferrell & Zach Galifianakis: Mortal Enemies in New The Campaign Pic
Will Ferrell To Host SNL On May 12
Mad Men Creator Nabs Owen Wilson, Zach Galifianakis for Big Screen Debut