Will Ferrell & Zach Galifianakis: Mortal Enemies in New 'The Campaign' Pic
There's an old saying in politics. The more civil two rival candidates are with one another, the more monstrous their relationship is underneath. That may not be so much an "old saying" as it is just something that conveniently applies to this new image from The Campaign (formerly Dog Fight), but if the shoe fits.
Pictured below are Campaign stars Zach Galifianakis and Will Ferrell, portraying rival candidates in a North Carolina political race. While Marty Huggins (Galifianakis) and Cam Brady (Ferrell) can muster up a gentlemanly handshake for photo-ops like the one depicted below, it's evident that there's something far from friendly going on behind the scenes. And that's where the comedy comes in.
The Campaign
 also stars comic greats like
veteran Dan Aykroyd
and
rising star Jason Sudeikis
.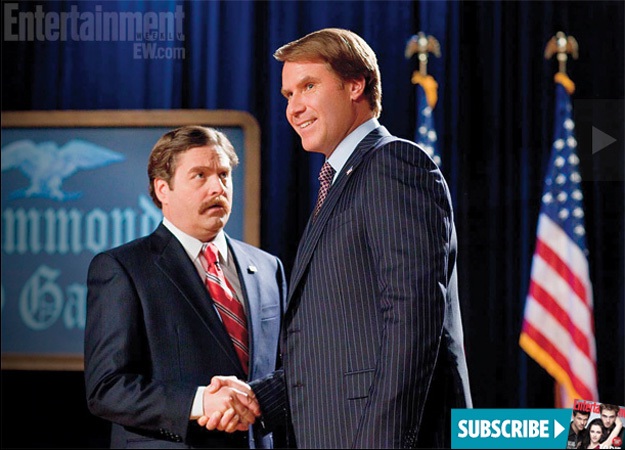 [EW]