Will Forte on 'The Watch,' Aliens and His Emmy-Nominated 'SNL' Costars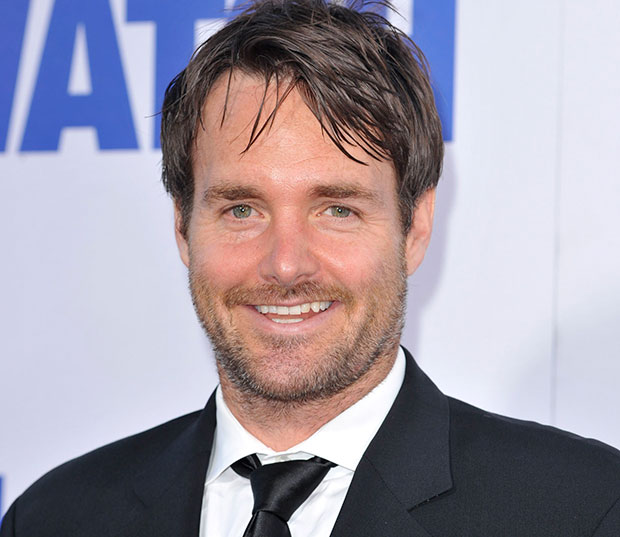 They're ba-ack!
No, not talking about recently MIA actors Ben Stiller and Vince Vaughn, we're talking about aliens. After Men In Black 3, we were oh-so worried that it was going to be years before extraterrestrials graced the big screen again. (Side note: The previous sentence may have been laced with extreme sarcasm)
When a man is murdered in an Ohio Coscto, Evan (Stiller) a do-gooder with an obscene amount of hobbies, decides to form a neighborhood watch to catch the killer. Bob (Vaughn), Franklin (Jonah Hill) and Jamarcus (Richard Ayoade) make up the delightfully dysfunctional watch team, matching jackets and all.
Hollywood.com caught up with the always-hilarious Will Forte at the star-studded red carpet premiere of The Watch on Monday night. In the R-rated flick, Forte takes on the role of Sgt. Bressman, a small town cop who instantly steals every scene with his Super Troopers-esque persona.
Although the team becomes local heroes in the movie (spoiler alert!), Forte admits he doesn't think the comedic quartet would be much help in his own neighborhood, "I would not feel like the neighborhood was going to be watched very well. I wouldn't feel comfortable, but I guess I would feel better then nobody watching at all." Ouch! Here that guys?
When asked who in the film is most likely an alien in disguise, Forte gave a surprisingly honest answer, "God, I hate to say it but probably myself… Sometimes I just eat stuff that doesn't agree with me and I don't know if that's just natural biological functions or if there is something inside of me that's growing and is going to take over my body and take over ultimately the United Sates of America and then the world."
On a more realistic note, Forte, who is best known for his eight season stint on Saturday Night Live, was ecstatic to learn that friends Kristen Wiig, Maya Rudolph and Bill Hader have all been thrown into the mix for potential Emmy wins this fall. The MacGruber actor exclaimed, "I wish them nothing but the best, they're so deserving of a win! I'm very happy they got nominated and I could see them all winning they're so good, so funny and they really deserve it."
Make sure to catch The Watch in theaters this Friday, July 27!
Follow Leanne on Twitter @LeanneAguilera
MORE:
'Neighborhood Watch' Swaps Title in the Wake of Trayvon Martin Case
Neighborhood Watch, Trayvon Martin and Bad Timing for Hollywood
Will Forte Added to 'Neighborhood Watch' Cast
[Photo Credit: WENN.com]