Will Netflix's Foray into Original Movies Be Successful?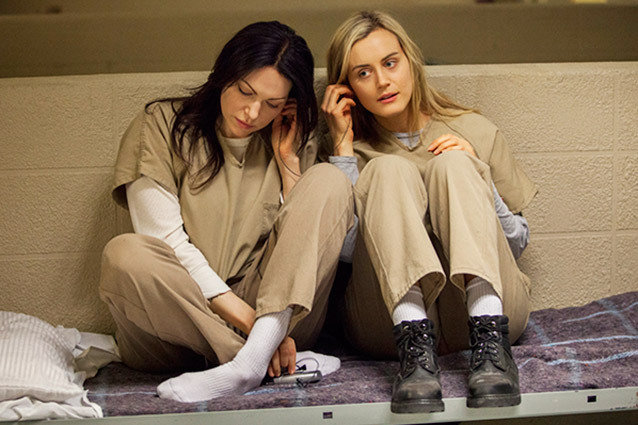 Netflix
Netflix and other video-on-demand services have started a binge-watching revolution within television. (Viva la binge-watching!) Adding to the success of Netflix are the site's original drama series: House of Cards, Hemlock Grove, Orange is the New Black and Derek. Now, Netflix is venturing into the realm of original movies, but how successful can this endeavor be when the site's success was built on binge-watching TV series?
One of the best things about Netflix is the ability to spend 18 hours watching old episodes of Doctor Who or Charmed, probably because the movie selection on the site isn't super great. Most big titles are only available through Netflix's DVD-by-mail service and who wants to wait three days for Star Trek when you could be watching Battlestar Gallactica right now?
Of course, this could be an advantage for Netflix. If we have to choose between watching Movie 43 and an original film created by the same people as Orange is the New Black or House of Cards, well, we're not going to pick Movie 43. 
As long as Netflix puts as much effort into these new original films as they have into their original series, there's no reason they won't be just as popular. In fact, it's a great idea because sometimes the thought of watching a 13-hour series is so much more daunting than a two-hour movie. (Yes you can even be lazy when it comes to binge-watching, and yes, we're totally guilty of this occasionally.)