Win A $250 AMEX Gift Card in Our 'Free Birds' Giveaway!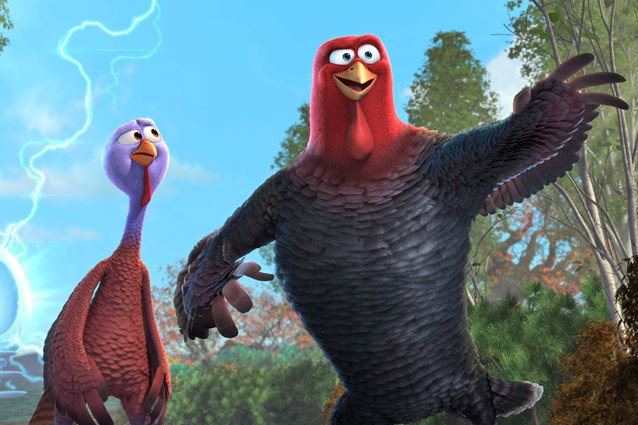 The latest 3D animated film from Jimmy Hayward, the director behind Horton Hears a Who! and animator of beloved classics including Toy Story and Monsters, Inc.  is Free Birds, an adventurous comedy about two turkeys from opposite sides of the track. Staring three of Hollywood's comedic legends – Owen Wilson, Amy Poehler and Woody Harrelson – Free Birds tells the story of turkeys who must put aside their differences in order to travel back in time to prevent turkey from becoming the traditional Thanksgiving dish. In honor of this historic journey, we're hosting a giveaway! 
 One lucky reader will receive a $250 American Express gift card! With Black Friday just around the corner, what better prize could you ask for?
It's SUPER easy to enter, all you have to do is… 
1. Follow Hollywood.com on Twitter at @Hollywood_com starting Tuesday, October 29, at 12 PM ET.
2. Retweet: "RT and FOLLOW to win a $250 AMEX Giftcard in our #FreeBirdsGiveaway http://hllywd.co/1g9oikB"
The contest runs from 12 PM ET Tuesday, October 29 until 11:59 p.m. ET on Friday, November 1. Check out the official rules on the next page… Good Luck!
Free Birds opens in theaters November 1, 2013.