Win A Prize-Pack In Our '3 Days to Kill' Giveaway!
In this heart pounding action-thriller, a dangerous international spy is determined to give up his high stakes life to finally build a closer relationship with his estranged wife and daughter, whom he's previously kept at arm's length to keep out of danger. But first, he must complete one last mission – even if it means juggling the two toughest assignments yet: hunting down the world's most ruthless terrorist and looking after his teenage daughter for the first time in ten years, while his wife is out of town. Starring Kevin Costner, Amber Heard and Hailee Steinfeld, 3 Days to Kill will have you on the edge of your seat. 
In anticipation of the release of the movie, we're doing a giveaway!
One winner will receive a $500 gift card to Brooks Brothers to insure they are dressed to kill. They will also receive one branded pair of sunglasses, one branded tin of mints and one branded T-shirt.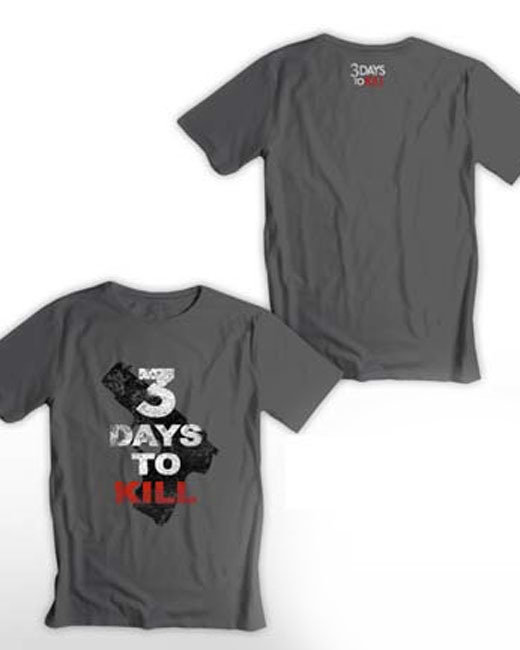 3 Days to Kill opens in theaters February 21st, 2014! 
It's SUPER easy to enter, all you have to do is… 
1. Follow Hollywood.com on Twitter at @Hollywood_com starting Tuesday, February 18th, at 12 PM ET.
2. Retweet:
RT and FOLLOW to win '3 Days to Kill' prize pack in our #3DaystoKillGiveaway http://t.co/siKMS5B8Ra

— Hollywood.com (@Hollywood_com) February 18, 2014


The contest runs from 12 PM ET Tuesday, February 18 until 11:59 p.m. ET on Friday, February 28. 
Approximate Value: $550.00