Win A Prize Pack In Our 'Enemy' Giveaway!
In this erotic and hypnotically surreal psychological thriller, Academy Award nominee Jake Gyllenhaal plays a glum, disheveld history professor who seems disinterested even in his beautiful girlfriend. Gyllenhaal seeks out his exact look alike after spotting him in a movie. Enemy is ultimately about the power of the subconscious and breathes new life into the doppleganger tradition. In honor of the films release, we're doing a giveaway.
Enemy hits theaters March 14th, 2014.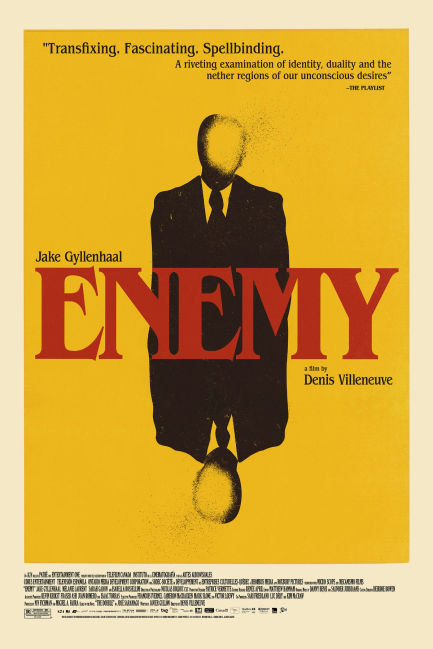 A24
One winner will receive (1) poster signed by Jake Gyllenhaal and (1) soundtrack.
One runner up winner will receive an unsigned poster. 
It's SUPER easy to enter, all you have to do is…
1. Follow @Hollywood_com
starting Wednesday, March 12th, at 12 PM ET.
2. Retweet:
RT and FOLLOW to win 'Enemy' prize pack in our #EnemyGiveaway http://t.co/2yzpZjH2Pz

— Hollywood.com (@Hollywood_com) March 12, 2014
Approximate Value: $50.00